When to learn about the Canary Islands, if not now?!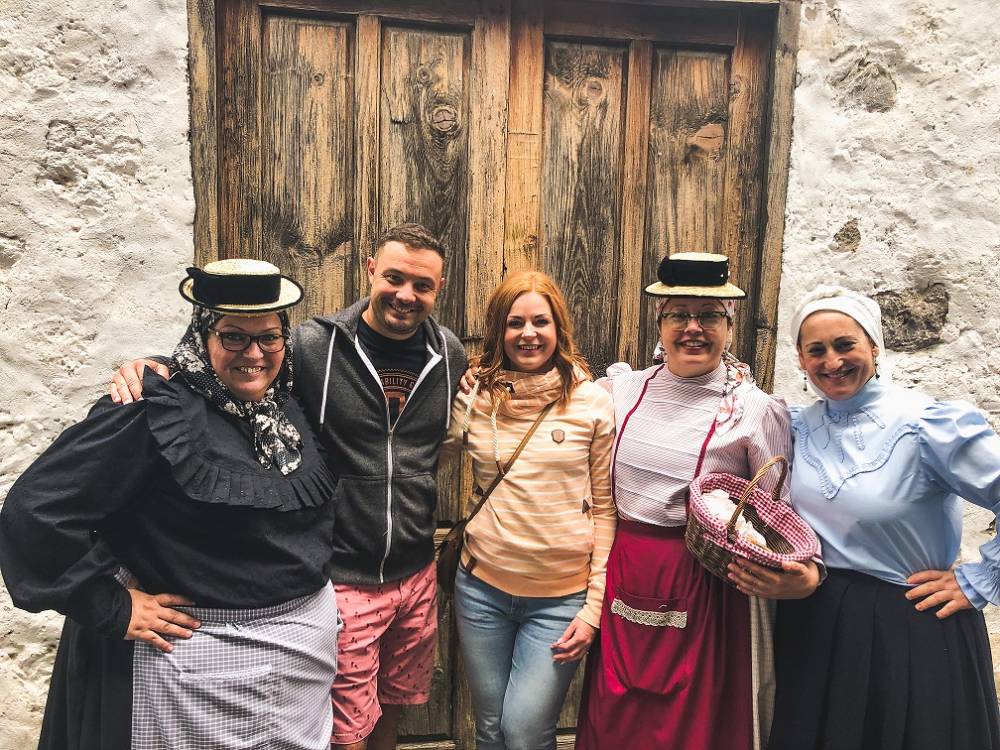 The Local Version

It is quite challenging to be productive these times and not to be bored after a while.

At Palvigo our motto is Be Outdoors but now we are doing our best to ensure we reduce our contribution to the spread of the virus we are working from home and learning how to do it!

We all try to stick to a routine that will make our days a bit more organized. Like waking up at certain hours, doing exercise at home, get our work done, cook different meals, walk the dog 7-8 times a day. But who knows for how long can we keep that.

Thankfully the internet remains open for almost everybody.

That's why we came up with the idea to help you learn a bit more about the Canarian culture, cuisine, language and so on.

How to get the Canary feeling during a lockdown?
TOP 10 things to do:
1. Memorize the names of all Canary Islands (not just the main ones). Seriously, we don't even know them. Just to help you out, here are few: Lanzarote, La Graciosa, Isla de Los Lobos.

2. Listen to some Canary Music. Try to learn the lyrics. Why not? We have plenty of time! Check out here:



3. Draw your favorite Canary Island day trip. It needs to be professional drawing with the exact schedule. Voila-2 more days passed.

4. Try to copy the famous whistling language of La Gomera. We don't want you to learn it, that would take far to much time. Check out here:


5. Make your own Mojo Verde. We will help you out with this: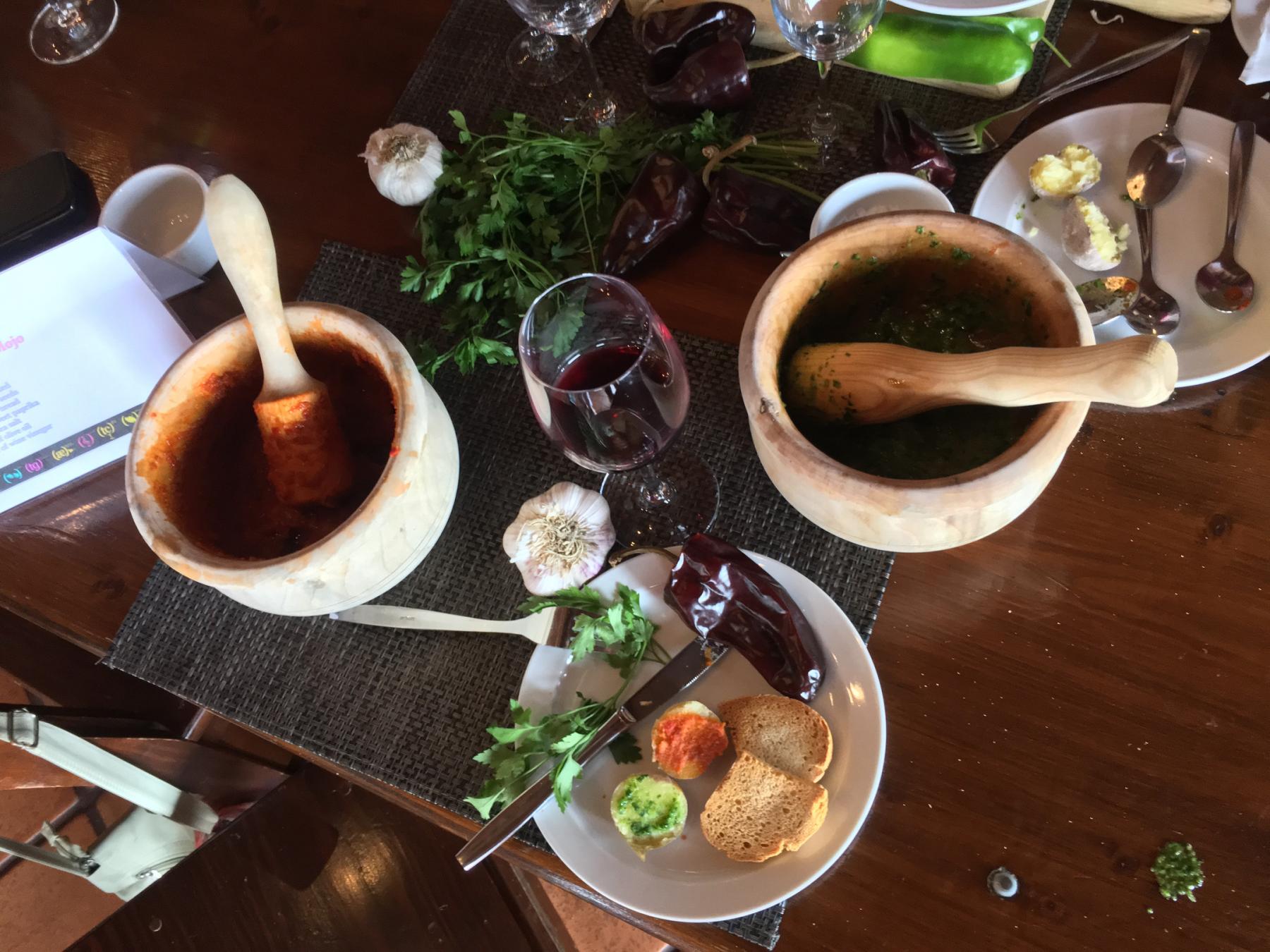 Ingredients:

• 1 bunch of cilantro
• ½ a bunch of parsley
• 5 large garlic cloves
• 2 small green peppers of choice chopped
• 1-2 teaspoons sea salt
• ¼ teaspoon cumin
• 1 cup of extra virgin olive oil (quality counts!)

Instructions:

Place all ingredients (except the oil) in the bowl of a food processor.
With the processor on low, slowly drizzle in the olive oil until all combined.

6. Learn typical Canarian words (not Spanish ones). Examples: Machango, Tenderete, Guagua, Guachinche, Agüita.
Important notice: After learning these, you will not be able to get along in mainland Spain because they will have no idea what you are talking about.

7. Perfect the best Papas arrugadas. Here is how: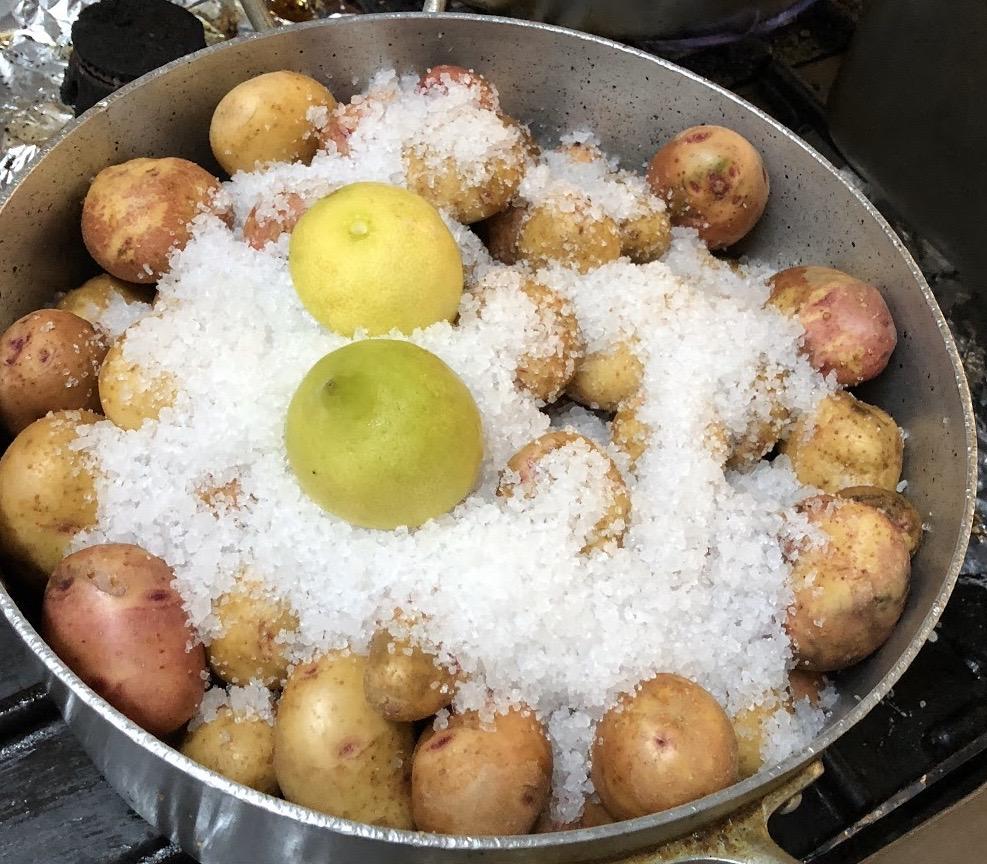 Ingredients:
• 1 kg of small potatoes
• sea salt

Instructions:
• Wash the potatoes well and place them in a large stockpot.
• Just cover with cold water and add the sea salt.
• Boil the potatoes until just cooked through, about 20 minutes. Add water if too much evaporates.
• Pour off the water and rest the potatoes on the stove on a very low heat until all water has evaporated and the potatoes are covered in a layer of sea salt.
Secret ingredient: Put 1-2 lemons in the boiling water. It will bring the whole experience to a new level.

8. Make lists of the museums, festivals, and events you want to visit when they finally reopen. Lists of your favorite beaches, taverns, and bars you want to see.

9. Find out more about the Queen of the Canaries-Tenerife. It may surprise you. One interesting fact is that William Shakespeare mentions Canarian wine in two of his works, The Merry Wives of Windsor and Henry IV. Every year he was given a barrel of Tenerife's Malmsey wine as part of his salary. Check out here:

10. Watch some great movies, filmed in the Canary Islands. One of the most famous movie scenes: Fast and Furious 6.

When all this will be over many travellers will eager to get out and explore the World again. If you're looking for a sunny destination with plenty to see and do, Tenerife is the perfect place to visit. Here are some of the top things to do in Tenerife after lockdown is lifted:
1. Visit Mount Teide National Park: With its dramatic volcanic landscapes,Mount Teide is one of the most unique places on earth. Don't miss the opportunity to explore this UNESCO World Heritage Site.
2. Go whale watching: Tenerife is one of the best places in the world to go whale watching. You'll have the chance to see sperm whales, pilot whales, and even orcas in their natural habitat.
3. Relax on the beach: With its white sand beaches and crystal-clear waters, Tenerife is a beach lover's paradise. After a day spent soaking up the sun, be sure to try some of the delicious seafood dishes on offer at one of the many beachside restaurants.
4. Explore La Laguna: La Laguna is a beautiful colonial city with plenty of things to see and do. Be sure to visit Plaza de Espana, wander through the cobbled streets, and check out some of the local shops and markets.
5. Take a cable car ride: For breathtaking views of Tenerife, take a ride on one of the island's cable cars. The ride up Mount Teide is especially popular for its panoramic views of the island.