Hiking Tours in Tenerife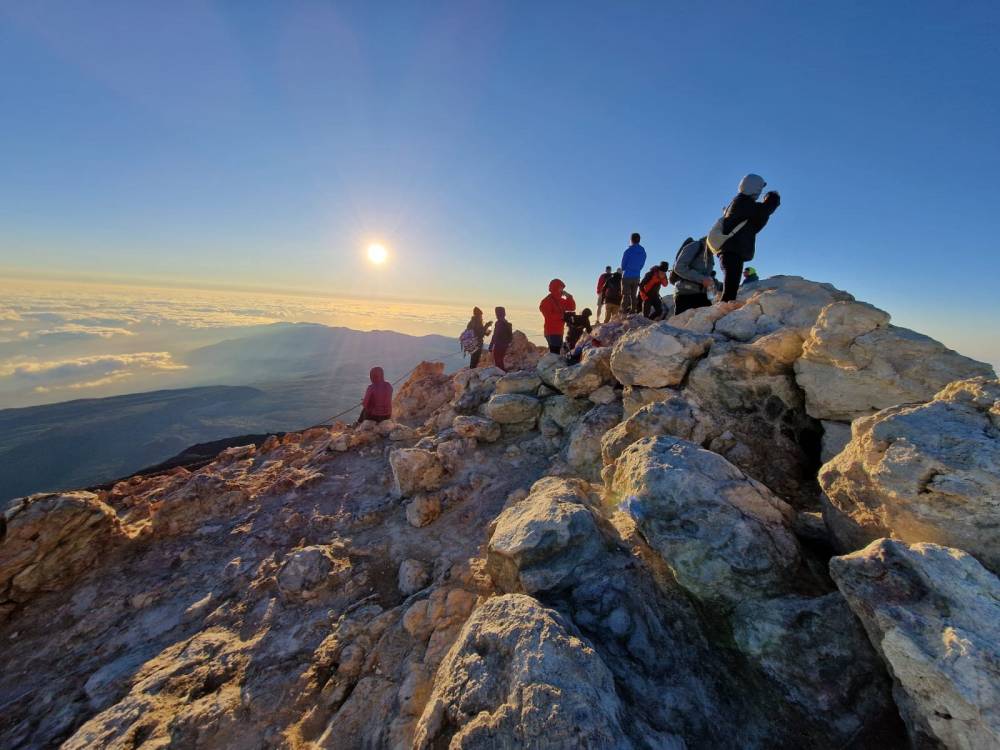 Explore volcanos & ancient forests on a guided tour
Tenerife is a place of stunning hiking trails, and we are proud to offer walking and hiking tours through some of the island's most spectacular scenery.
Whether you are looking for a challenging hike or a gentle stroll, our hiking tours offer something for everyone.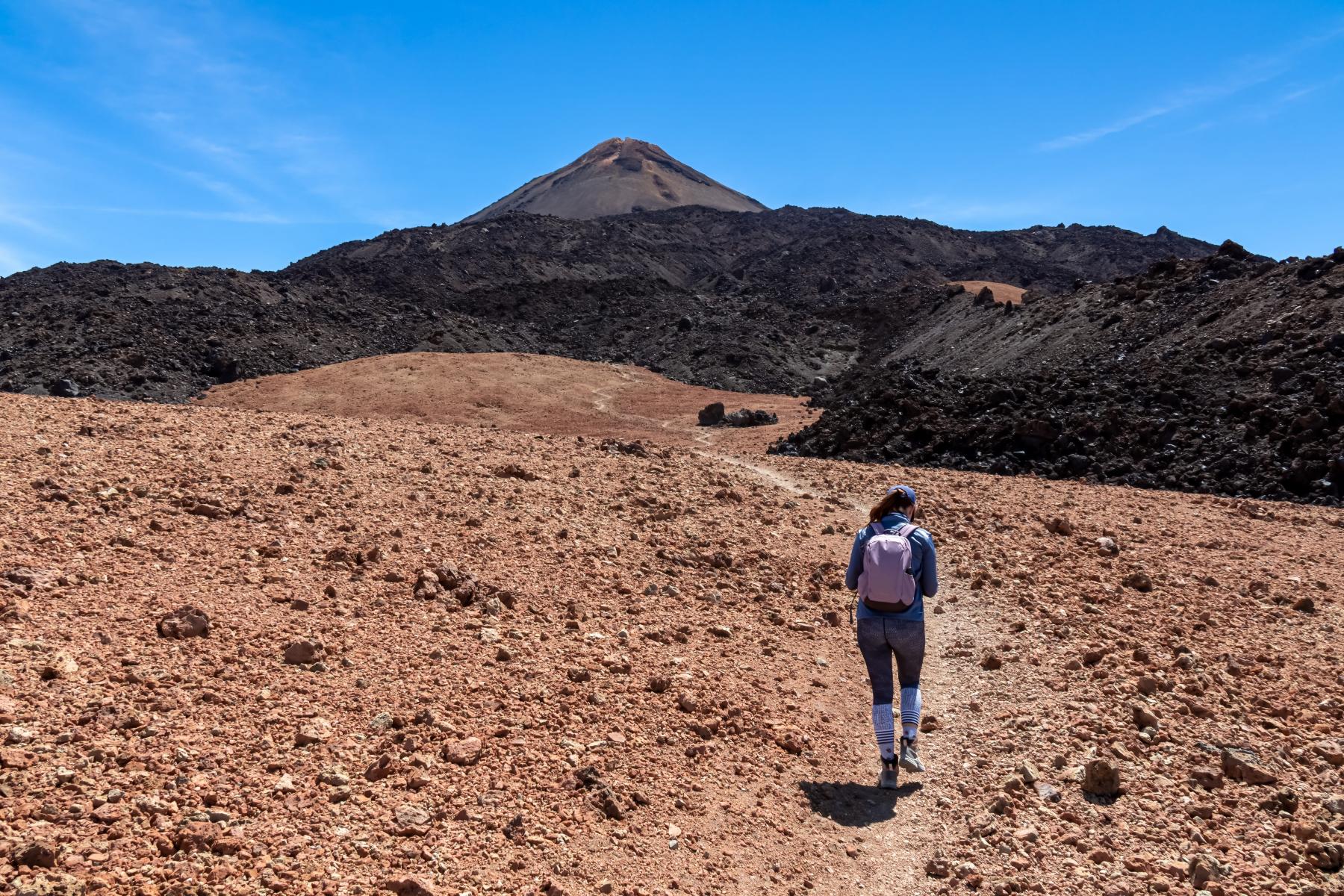 Get started with our easy hike guide
There are many different types of hikes, and each one can offer a unique challenge. Some hikes are easy and relatively short, while others are much longer and more difficult. The guidelines below should give you a general idea of what to expect from your adventure.
Easy:
These guided walks are typically short and do not require any special equipment. They are perfect for beginners or those looking for a gentle stroll.
Moderate:
These guided hikes are usually longer than easy guided walks, and they may include some uphill sections. You may need some basic hiking gear, such as comfortable shoes and a water bottle.
Hard:
These guided hikes can be quite challenging, and they often involve steep terrain. You will need proper hiking gear, including sturdy shoes, a map, and plenty of water. You should only attempt these hikes if you are an experienced hiker in good physical condition and you've been on various hiking trails.
Easy guided hikes
Walking tours in Tenerife
Walking tours to El Teide National Park

Availability: Thursdays

Duration: 1h 3 min-2h

Elevation: +175m / -175m
Teide National Park is one of Spain's many national parks and a UNESCO world heritage site. The park is home to the Teide, the highest mountain in Spain. The park offers many walking trails and routes for hikers of all levels. One of the most popular trails is around Roques de Garcia, which takes you through lava flows and volcanic formations. The trail is also a great place to see the flora and fauna of the park and fabulous views. You may even encounter some of the park's unique species, such as the Tenerife lizard
It is an easy hiking tour with plenty of stops along the way to take in the spectacular views.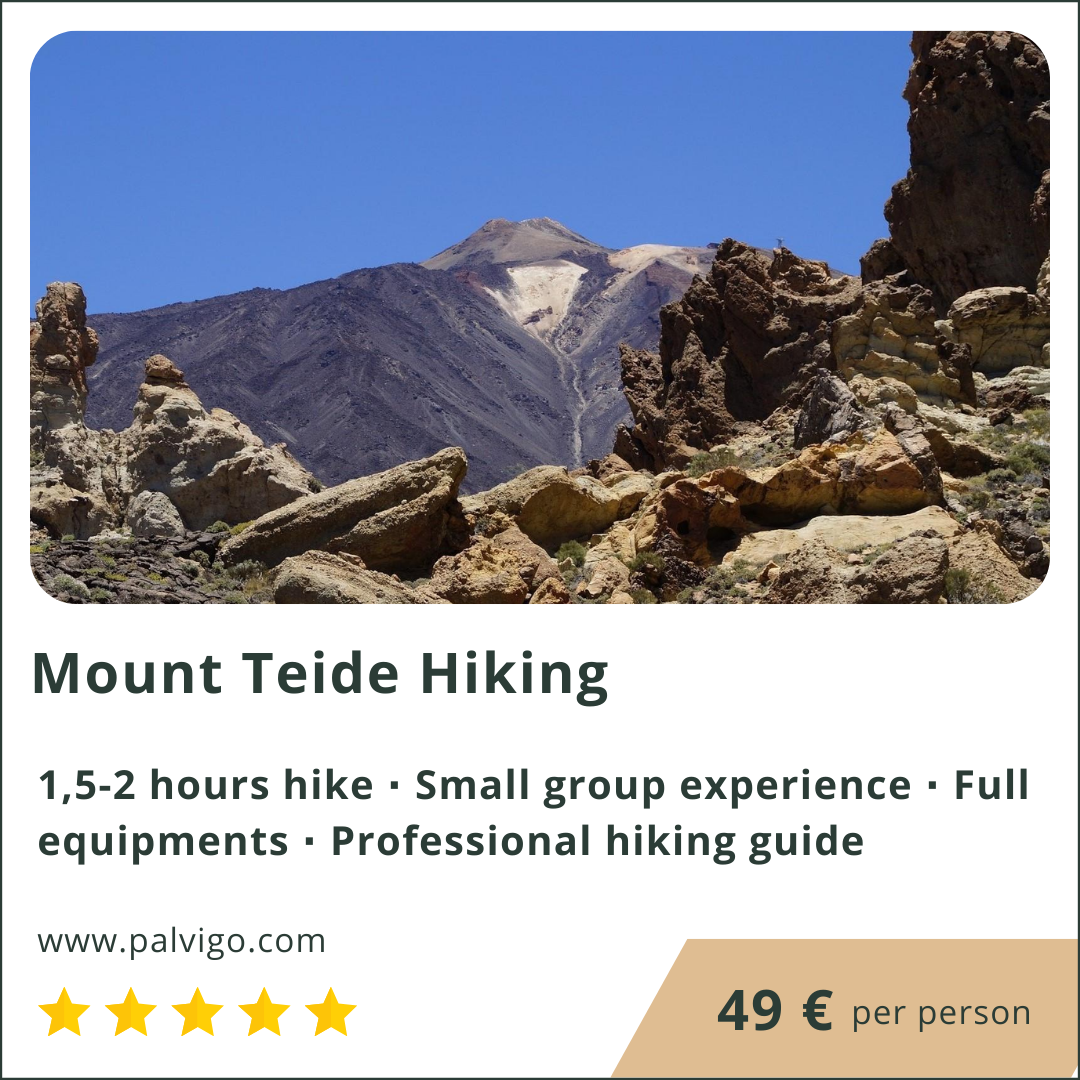 Walking tours to Anaga rural park & La Laguna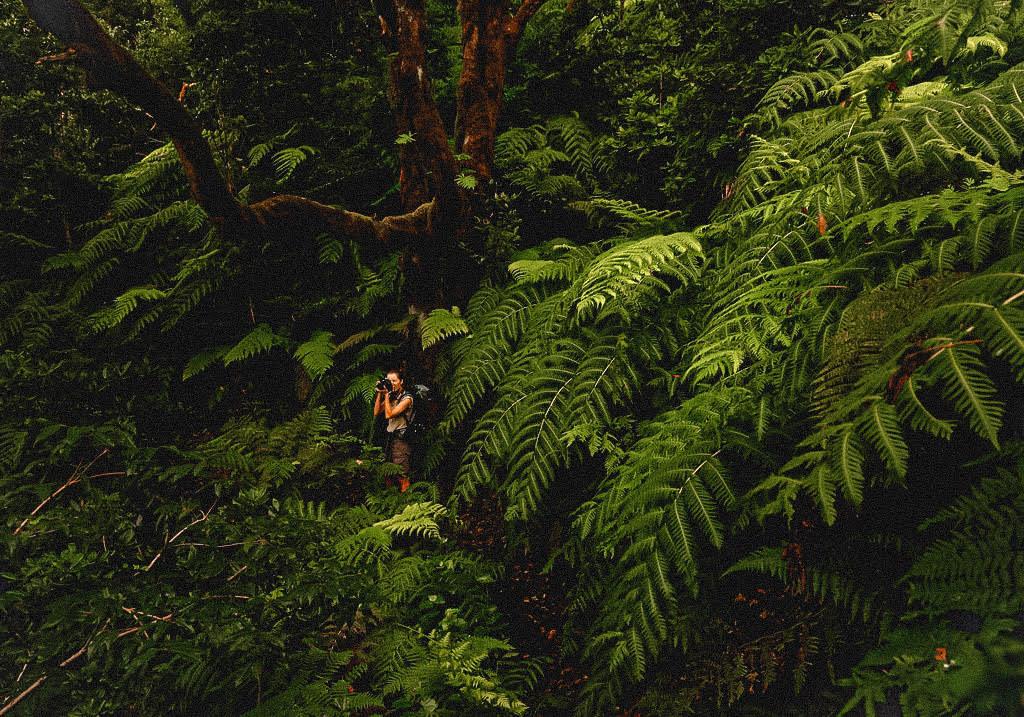 Availability: Mondays

Duration: 1h 3 min-2h

Elevation: +300m / -300m
La Laguna is probably the most beautiful town in Tenerife and its historical center is part of the UNESCO World Heritage Site. The town is known for its farmer's market where you can find local delicacies such as Almogrote, spiced goat's cheese, etc. Visiting a market like this is a true way to get a taste of local culture.
After La Laguna, the hiking tour brings you to the Oldest Part of Tenerife, into the Anaga Mountains.
Anaga Rural Park is declared a Reserve of the Biosphere, home of rich endemic fauna and flora. It is a natural treasure of the island due to its landscapes and hiking trails crossing laurel forests. The Anaga massif is probably one of the wettest areas in Spain with an average rainfall of 2.500 liters per square meter yearly.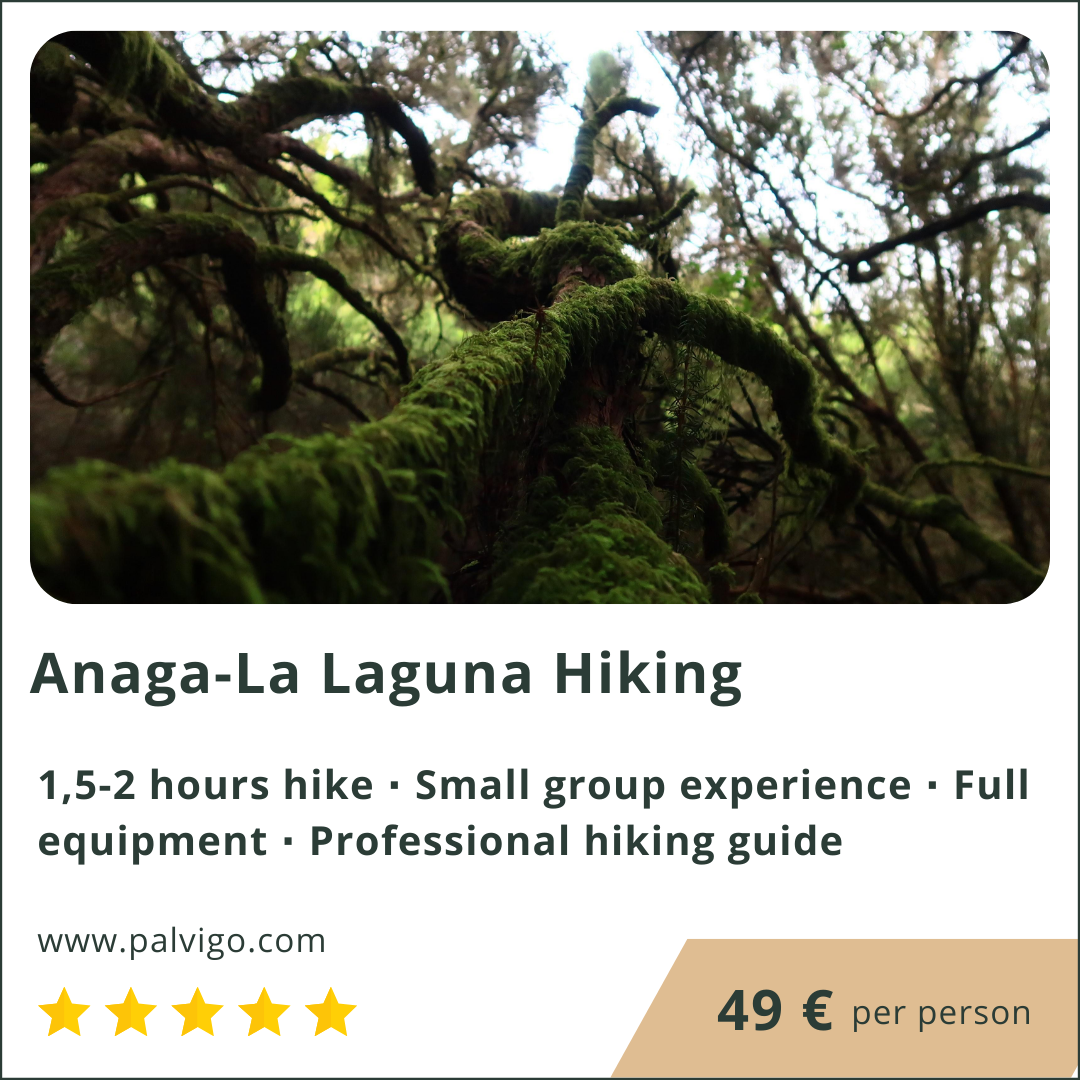 Walking tours to Camino Real

Availability: Tuesdays & Fridays

Duration: 3h 3 min-4h

Elevation: +50m / -800m
The Camino Real route is a remarkable trek flaunting amazing panoramas of the peak of El Teide Volcano. Given the rough nature of Tenerife's terrain, many of the roads began life simply as Caminos Vecinales ( farm roads), the paths that crossed private farmland wide enough just for single-file horses or mules. Today all these paths are called Caminos Reales.
During this hiking tour, you will crosse a unique natural landscape, with a view of the Teide. The tour starts from the mountain village of Santiago del Teide and ends at the coast of Los Gigantes. It is a great, mostly downhill walk in the west part of the island, with fantastic views of Los Gigantes from high above.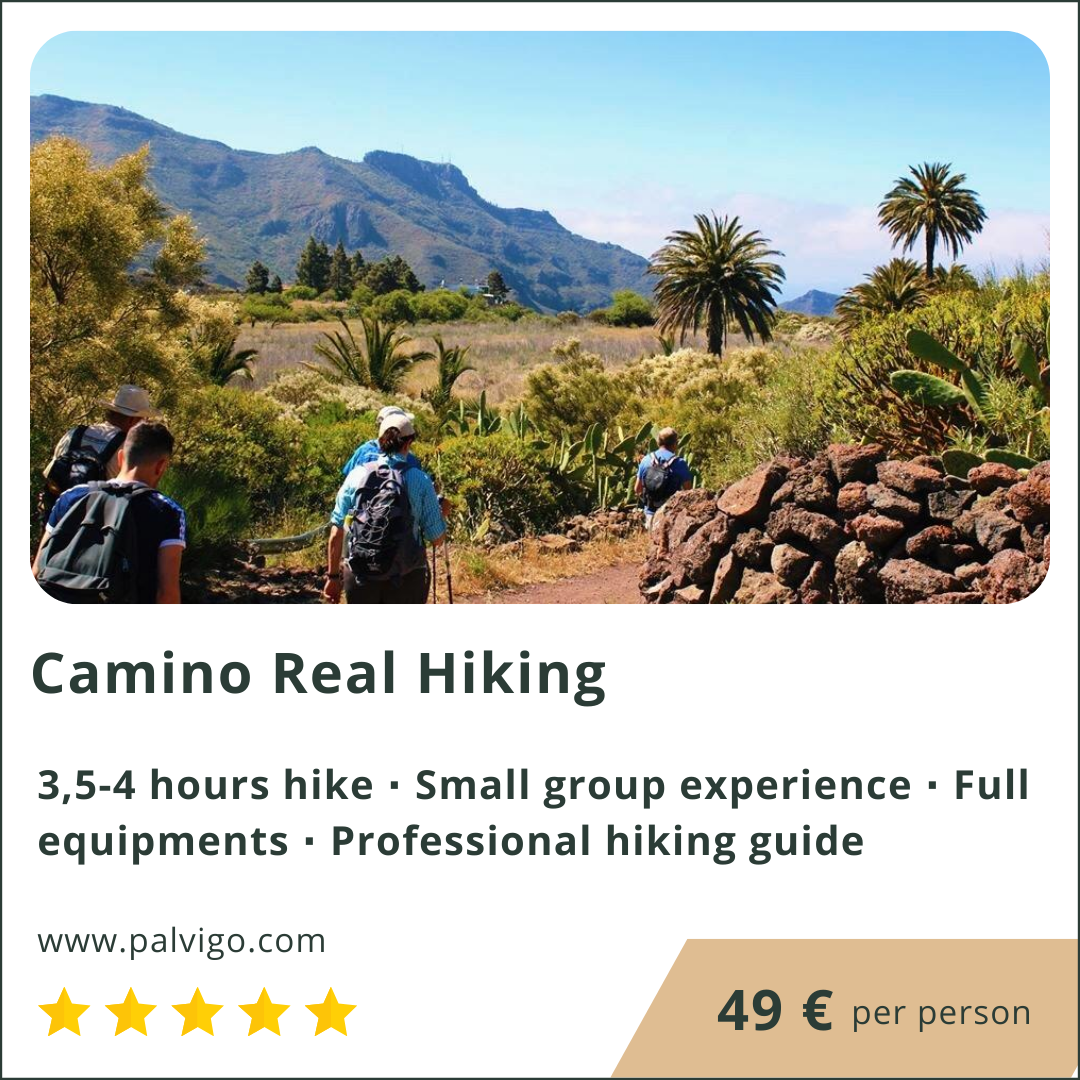 Moderate hiking tours
The most common of all hiking levels of difficulty
Masca Gorge hiking tour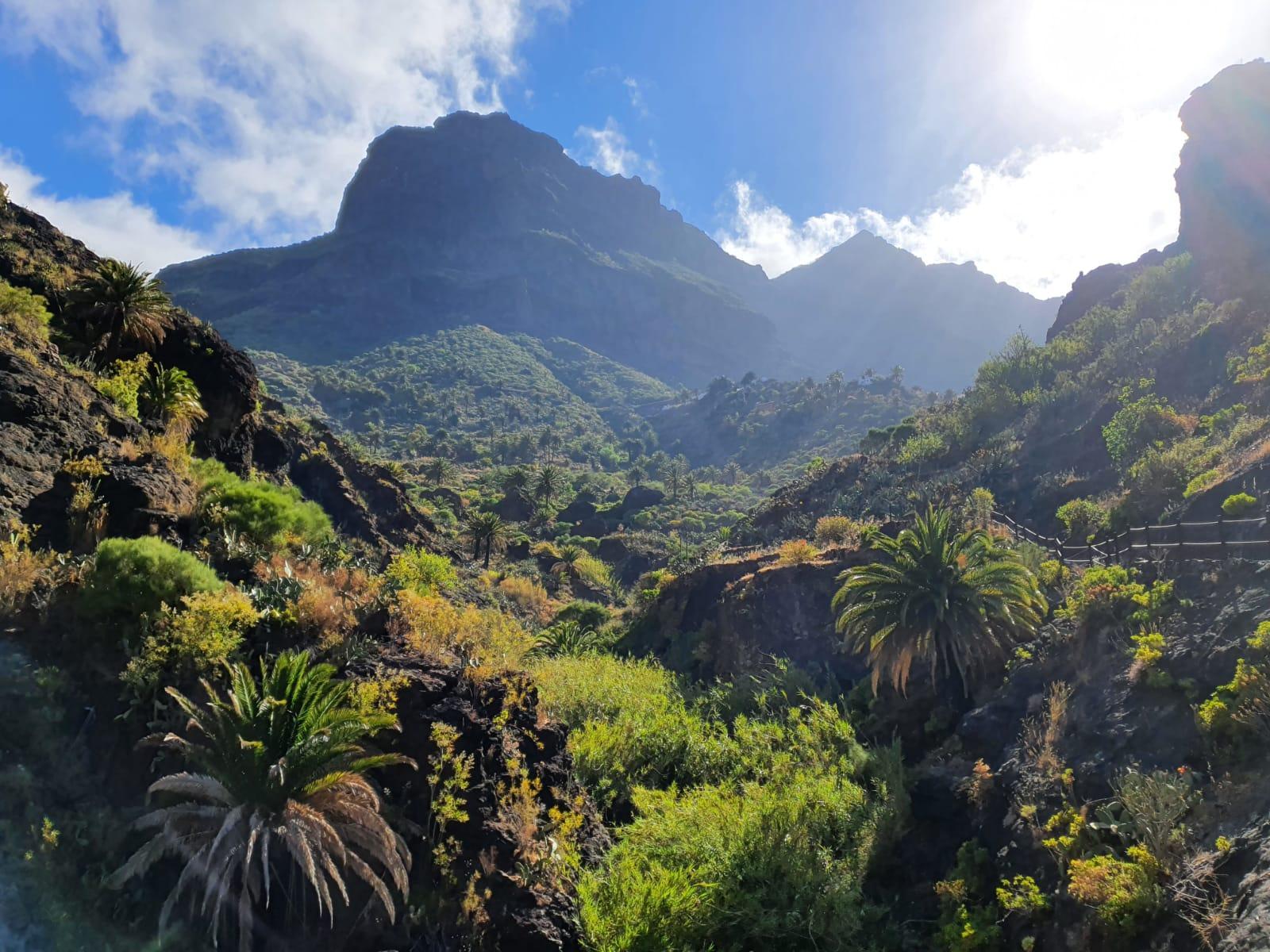 Availability: Sundays

Duration: 7h

Elevation: -650m / +650m
The guided hike begins in the stunning Masca Village Center, located at an altitude of 650 meters above sea level. From there, it gradually descends towards sea level. Along the way, you'll get to see an old dam, various water channels built into the ravine, and breathtaking views of the valley.
Unfortunately, there will be no boats to pick up hikers at the beach for the foreseeable future, so if you're planning on doing the hike, you must be prepared to climb back up. However, this hike is definitely worth it for anyone who loves nature and wants to explore one of Tenerife's most beautiful and mysterious places.
Hiking enthusiasts will find the valley in the Teno mountains, to be one of the most beautiful routes on the entire island.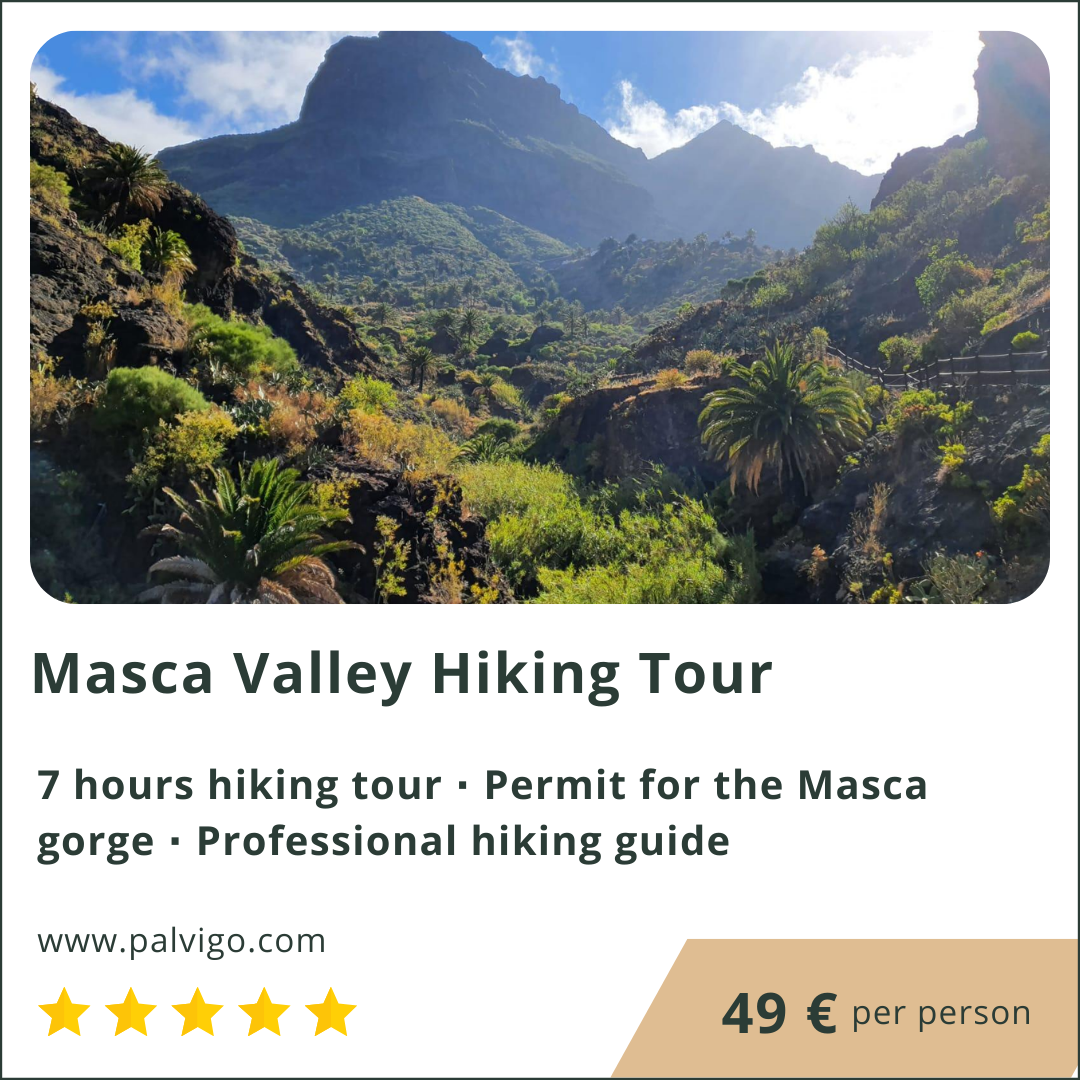 Altos de Guajara hiking tour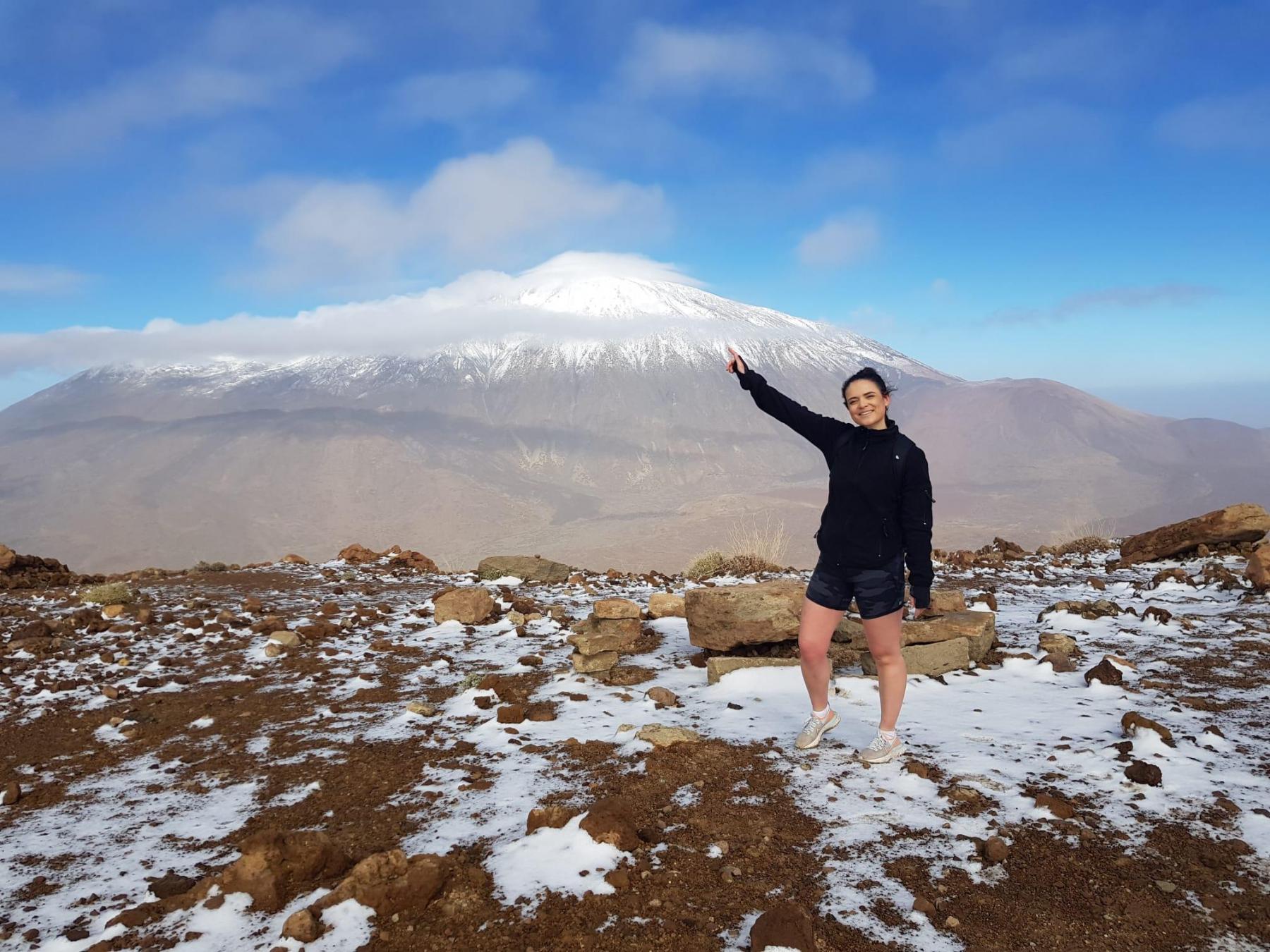 Availability: On request

Duration: 5-6h

Elevation: +560m / -560m
This hiking tour takes you through some of the most beautiful scenery in the Teide National Park, with sweeping vistas of the ocean and the nearby islands like La Gomea and La Palma.
The trail can be quite challenging in places, but it's well worth the effort for the incredible views. Altos de Guajara is a trail recommended for those who are looking for something more challenging than a regular hike but still find the Top of El Teide too difficult. This hike leads up to the third highest peak of the National Park of El Teide, till 2715m. From there, without a doubt, you will get the best view of the top of El Teide.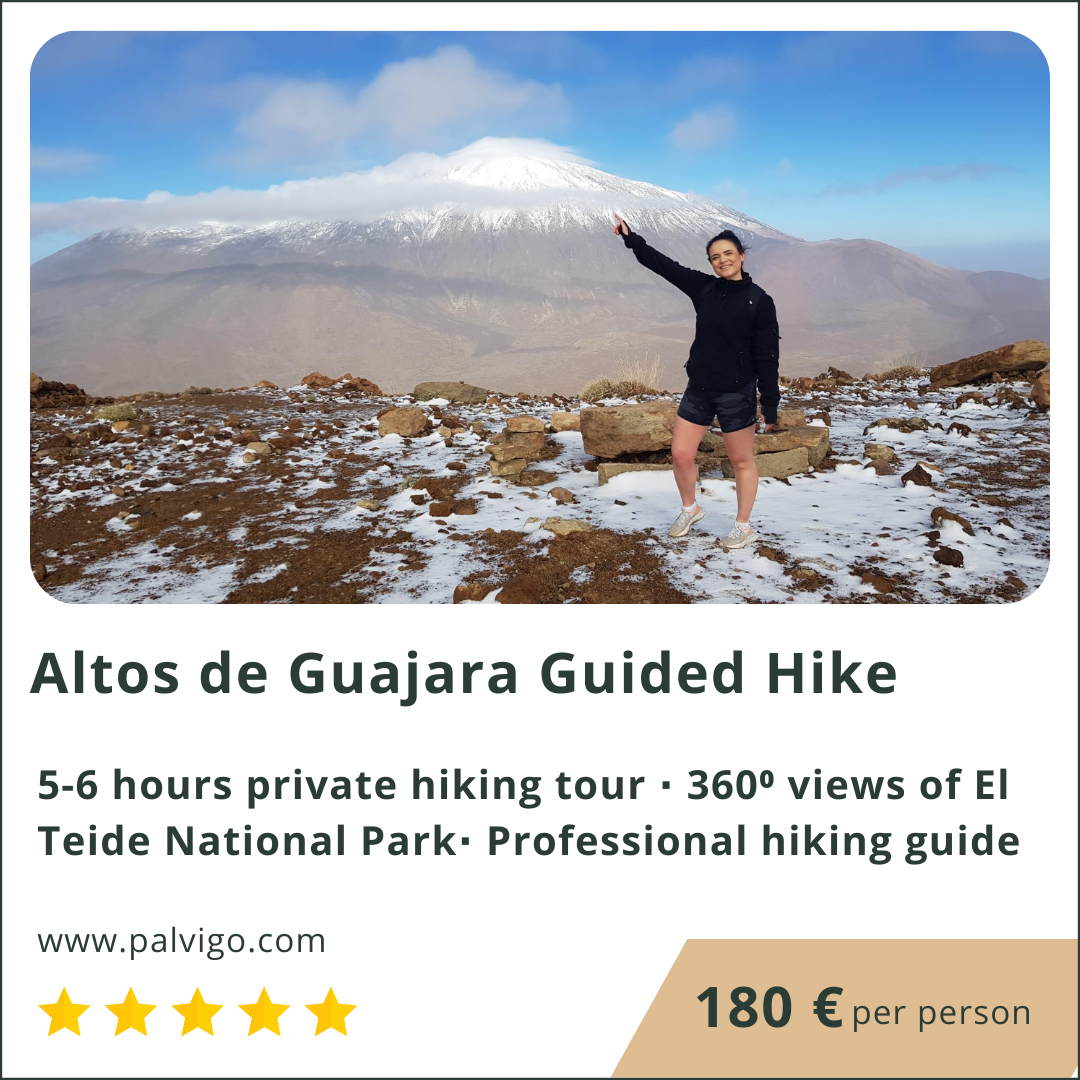 Challenging or Strenuous hikes for active hikers
Climbing to the Top of El Teide at night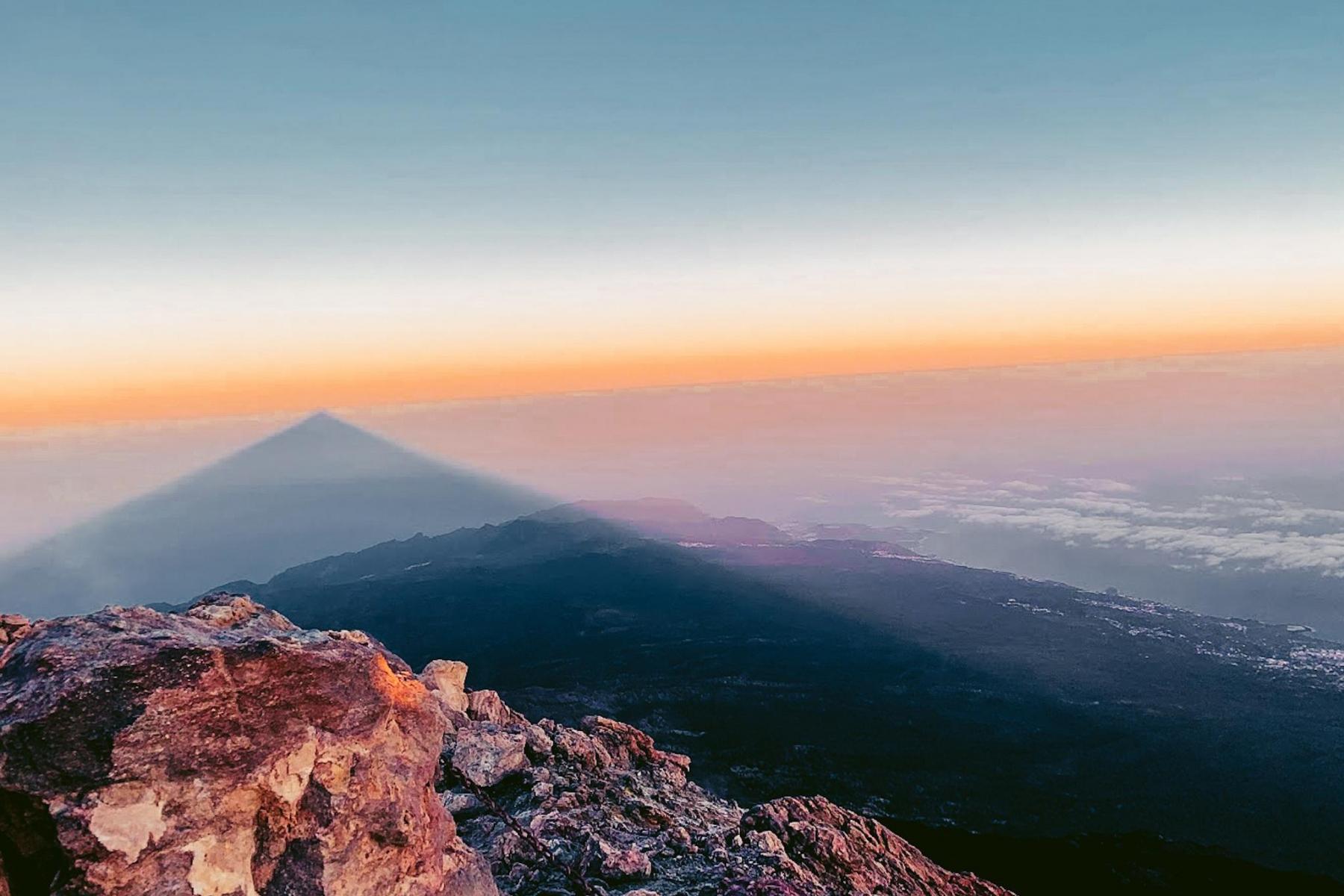 Availability: Upon request

Duration: 9-11h

Elevation: +1370m / -1370m
Climbing Mount Teide at night is an especially magical experience, made all the more special by watching the sunrise from 3,718 meters above sea level.
But what makes this experience truly unique is observing the world's largest cone-shaped shadow cast by the mountain.
With a professional guide to help you navigate the terrain and interpret the sights, this hiking tour becomes a learning experience where the nature, history, and geology of the area come alive.
It is a real personal challenge, but the reward is great and the overtaking of oneself gives an unforgettable satisfaction.
This is by far the best hiking experience you can have on the island of eternal spring.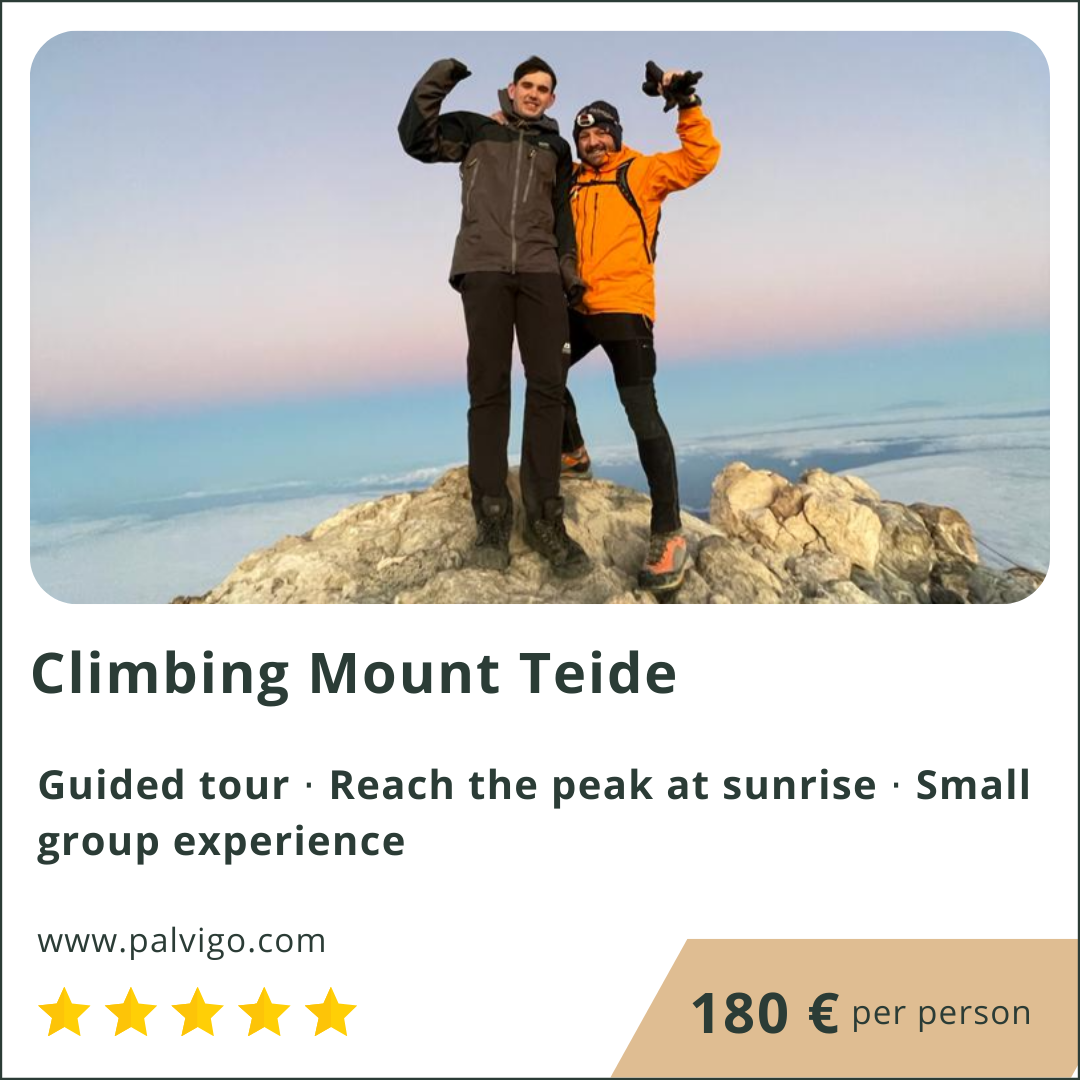 Climbing to Pico Viejo - the old peak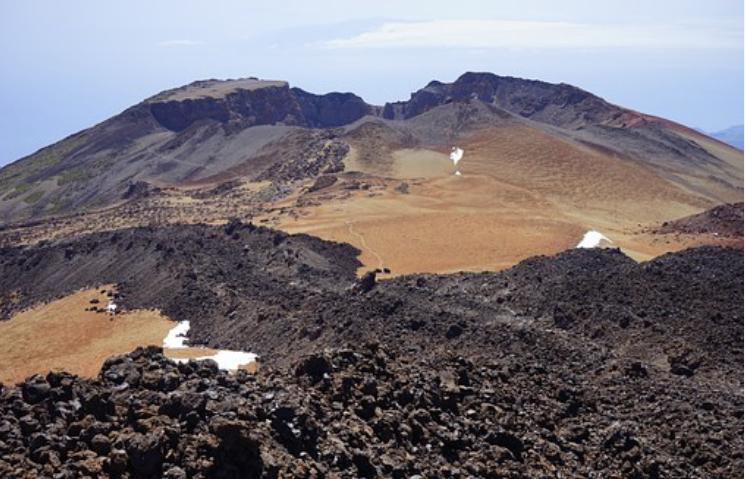 Availability: Upon request

Duration: 7-8h

Elevation: +1000m / -1000m
Pico Viejo, also known as Montaña Chahorra, is the second-highest mountain in Tenerife and the Canary Islands. This guided tour starts at La Rambleta and leads to the summit of the volcano, passing fascinating points of interest along the way such as Las Cañadas caldera and its different layers of magma, the famous Corbata del Teide ("Tie of Mount Teide"), arms of lava and finally the viewpoint. If weather permits, from the summit point of Pico Viejo, you will have a stunning view of the island of Tenerife.
Pico Viejo is considered the small brother of Pico del Teide (the highest peak in Spain) and is a must-see for any nature lover or adventurer.
The hiking tour is often overlooked by travelers who are eager to stand atop Spain's tallest mountain, but those who have climbed it rate this hike as more impressive than the climb to the summit of Teide itself. This hike is less crowded and has the added advantage of not requiring any special permits. If you're looking for an unforgettable hiking experience with panoramic views and beautiful landscapes then add this hike to your itinerary.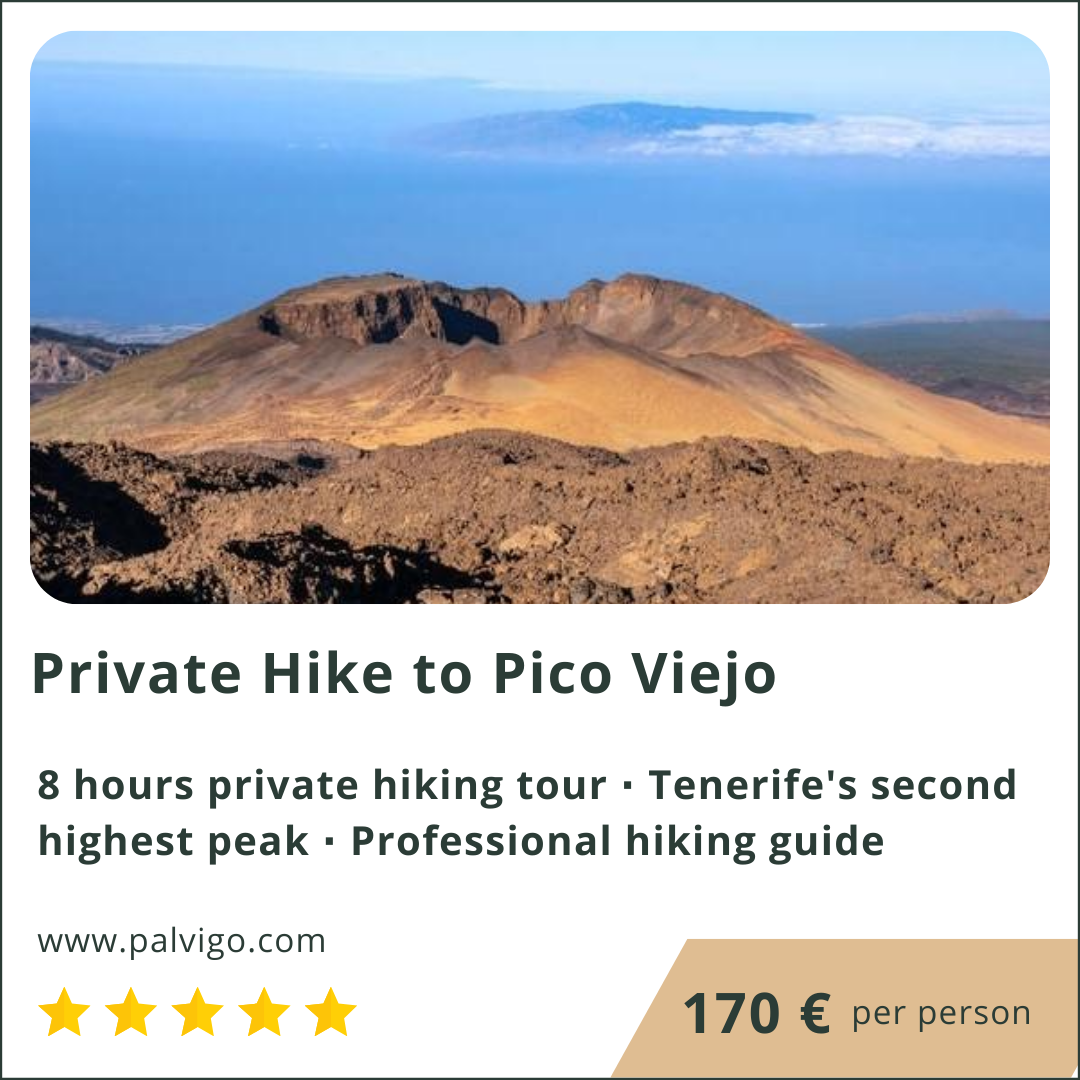 Benefits of hiking with a professional guide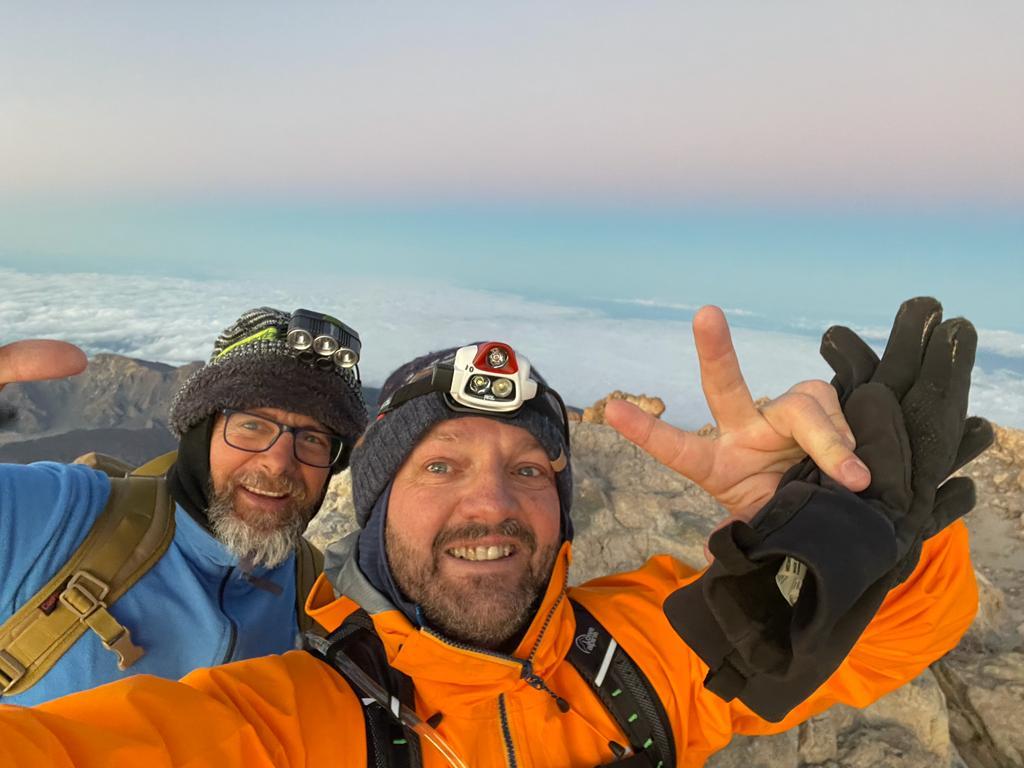 1.-Get knowledgeable
Guides are often the voices that help guests get oriented on their hike, telling stories about why this area is special and what makes it so awesome. They'll also provide information to keep you safe while hiking but without being too overwhelming.
2.-What if?
The hiking guide service is there to help you in case something goes wrong. They have all sorts of gear and Specialized knowledge so that your trip will be a safe one no matter what happens!
3.-Focus on the experience
Hiking is a challenge. It takes energy and attention to ensure you don't get lost or hurt. Still, it can also be an immersive experience if your guide helps take care of navigation for the day while allowing you time to enjoy the unique landscape and impressive views without being too preoccupied with safety concerns.
4.-Bringing a local flair
Guides are an essential part of any outdoor experience. A personal guide can help you discover new places and learn about the history that surrounds them, which can make for a more memorable trip altogether.
5.-Get off the beaten path
Doing the hike with a professional hiking guide is a great way to discover off-the-beaten-path adventures in your area. They know all the best trails and hidden gems and can take you where other people don't want to go, like into that quiet spot with amazing views.
Why choose Palvigo
to book your guided hiking tours in Tenerife?
There are many reasons to choose Palvigo for your guided hike in Tenerife.
First, our guides are highly experienced and knowledgeable about the best routes and sights on the island.
Second, we only organize small groups, so you can be sure to get personal attention and a tailored experience.
Third, we offer a flexible booking system that allows you to choose the date and time of your hike.
We also offer free cancellation and a full refund if you cancel 48 hours before the tour.
And finally, our prices are very competitive. So why not give us a try? We're sure you won't be disappointed.
Private hikes are also available upon request.