Bike Tours Tenerife-Cycling Trips & Bike Rental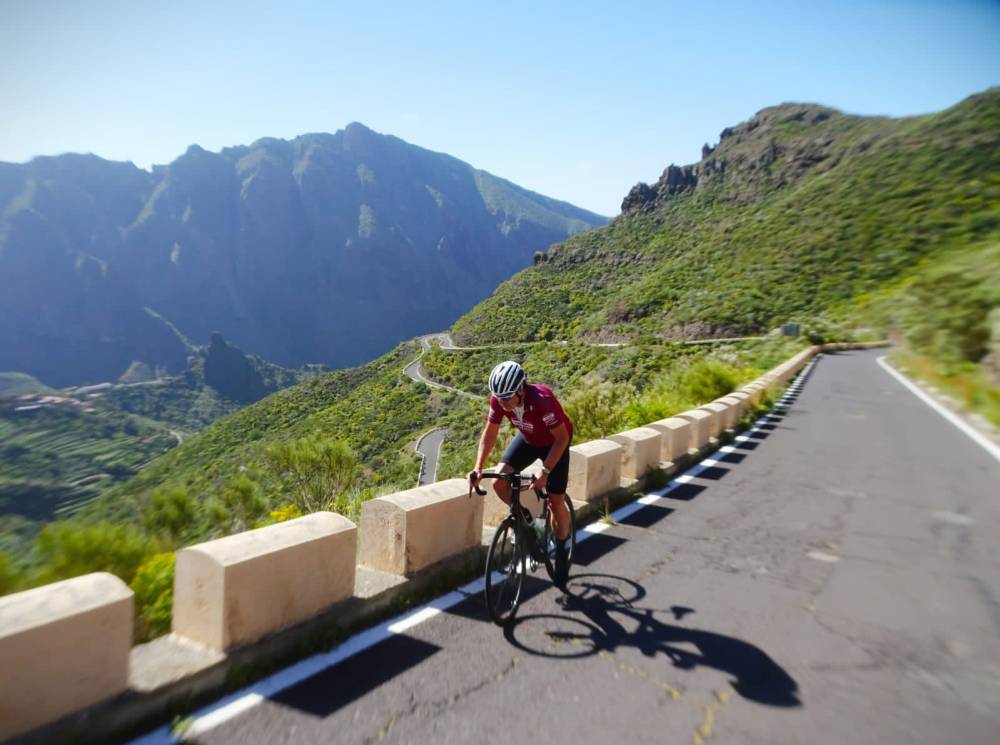 To some, Tenerife is just another island. But for us, it's a sunny paradise full of adventure waiting to be explored by bike!
Get started with our easy cycling guide
There are many different types of tours, and each one can offer a unique challenge. Some are easy and relatively little to climb, while others are much longer and more difficult. The guidelines below should give you a general idea of what to expect from your adventure.
Easy-moderate:
For those who don't have a high level of fitness. Require some basic cycling knowledge and the ability to cycle for up to 4 hours per day on flat or easy, rolling terrain.
Moderate - strenuous:
For those who have been road biking for some time and have a certain degree of road experience. These tours involve longer distances and more hills-up.
Strenuous - challenging:
For those who have a good biking experience. These itineraries are designed for cyclists with a good level of fitness and good climbing and descending skills.
Tenerife is one of the most popular road cycling destinations in the world, and for good reason. The island is home to a diverse landscape, with everything from mountain bike trails to coastal roads. And while there are many different bike tours to choose from, we've compiled a list of some of the best:
Easy-moderate: a mix of flat and hilly terrain
El Medano Bike Tour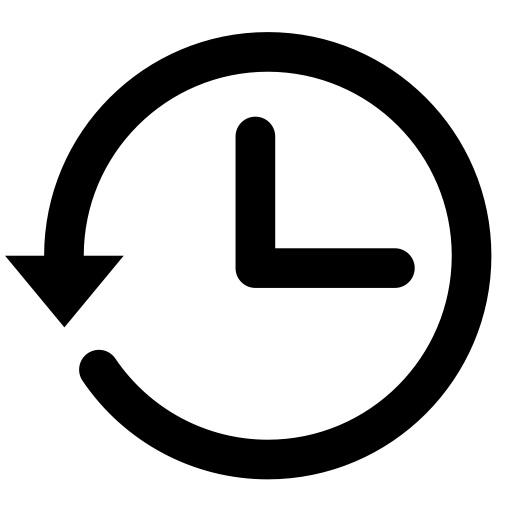 Duration: 3h-3h 30min

Difficulty level: Intermediate

Total climbing: 1.041 m

Distance: 69 km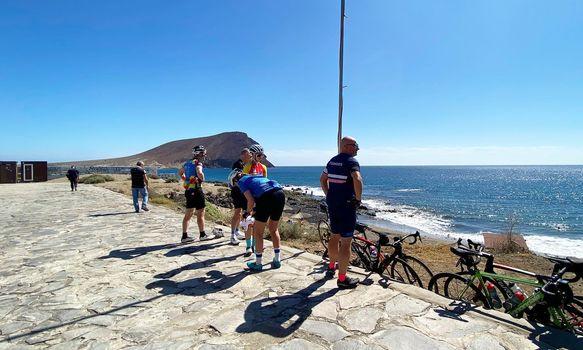 El Medano is a town in the Canary Islands that is known for its windsurfing and kitesurfing. However, it is also an excellent place to go on a road bike tour. The town is situated on the coast, and there are phenomenal views of the sea. The Atlantic coast is tremendously diverse, and you will see everything from sandy beaches to cliffs.
The tour starts in the town of el Medano and takes you through the golf del sur and amarilla golf to las galletas. From here, you'll start to climb for 12 km to la Centinela, a beautiful vantage point from which you can see the entire coast. Then you'll continue along the mediania road, through the towns of San Miguel and Granadilla, before beginning an impressive descent back to el Medano. A refreshing beer awaits
you at the end of the ride.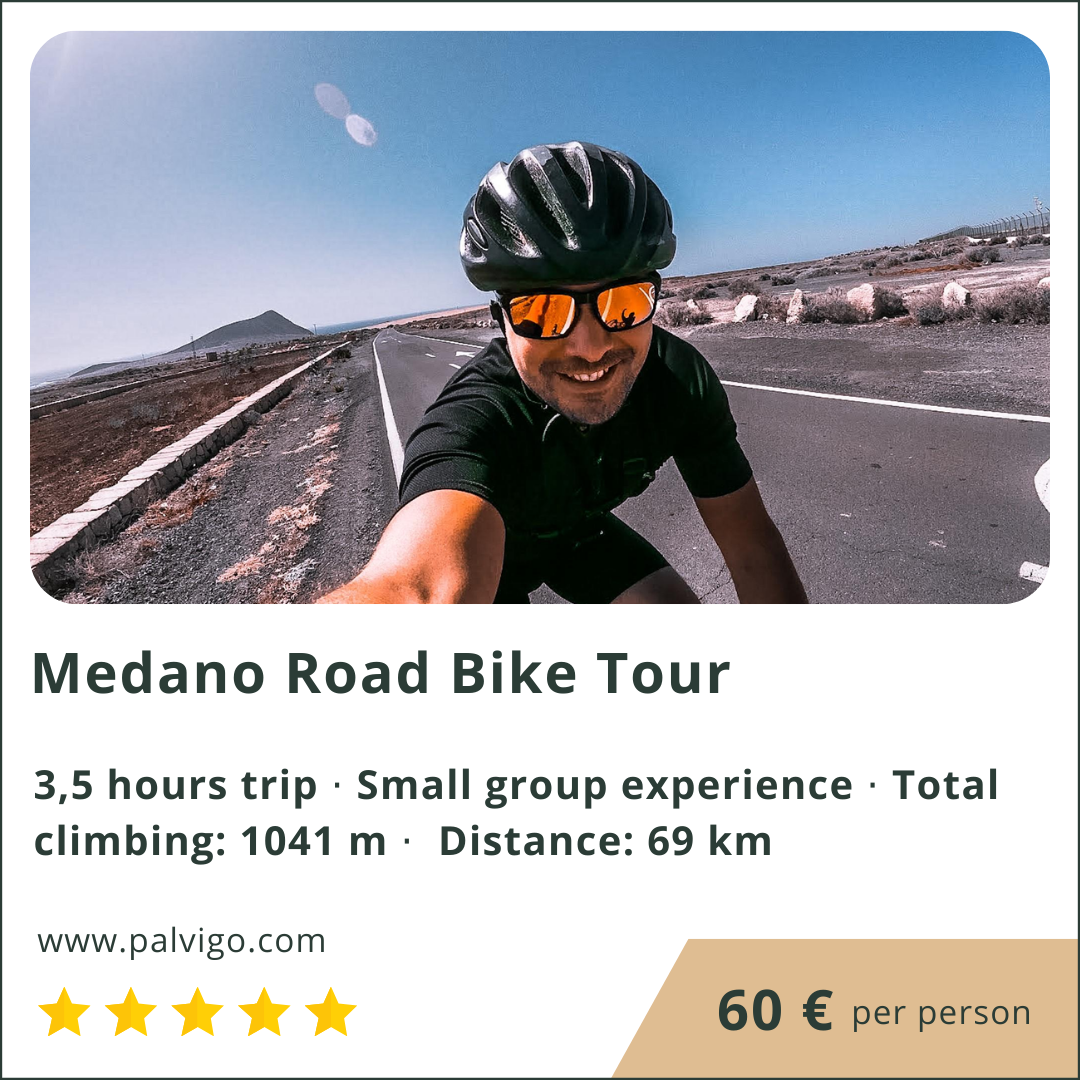 Moderate-strenuous:

mix of hills, longer climbs and flat stretches
TF 28 Bike Tour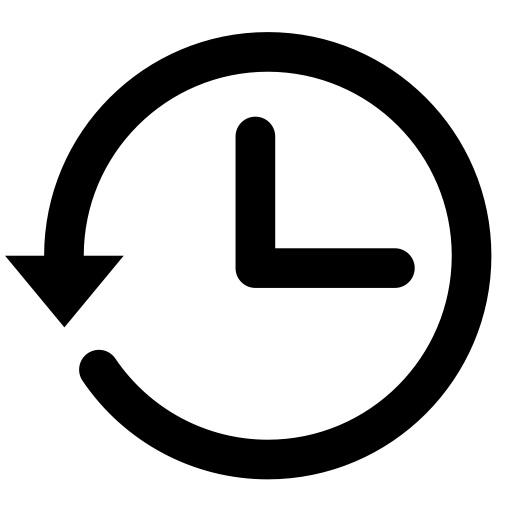 Duration: 3h 30min-4h

Difficulty level: Intermediate

Total climbing: 1.100 m

Distance: 70 km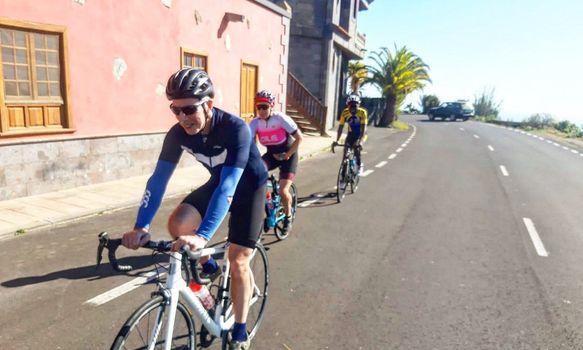 The Tf 28 road bike tour is a great way to see the rugged landscape of the region. Local cyclists often refer to it as the Old Road, and it offers spectacular views of the countryside.
The tour starts from Barranco Hondo and reaches La Tejita beach along the TF-28, also known as Old Road. The route crosses typical rural towns such as Guimar, Fasnia, Icor, Arico, and Chimiche before reaching San Isidro from where we will descend to the beach of La Tejita.
Whether you're a seasoned rider or a beginner, the Tf 28 road bike tour is sure to give you an enjoyable and enlightening experience.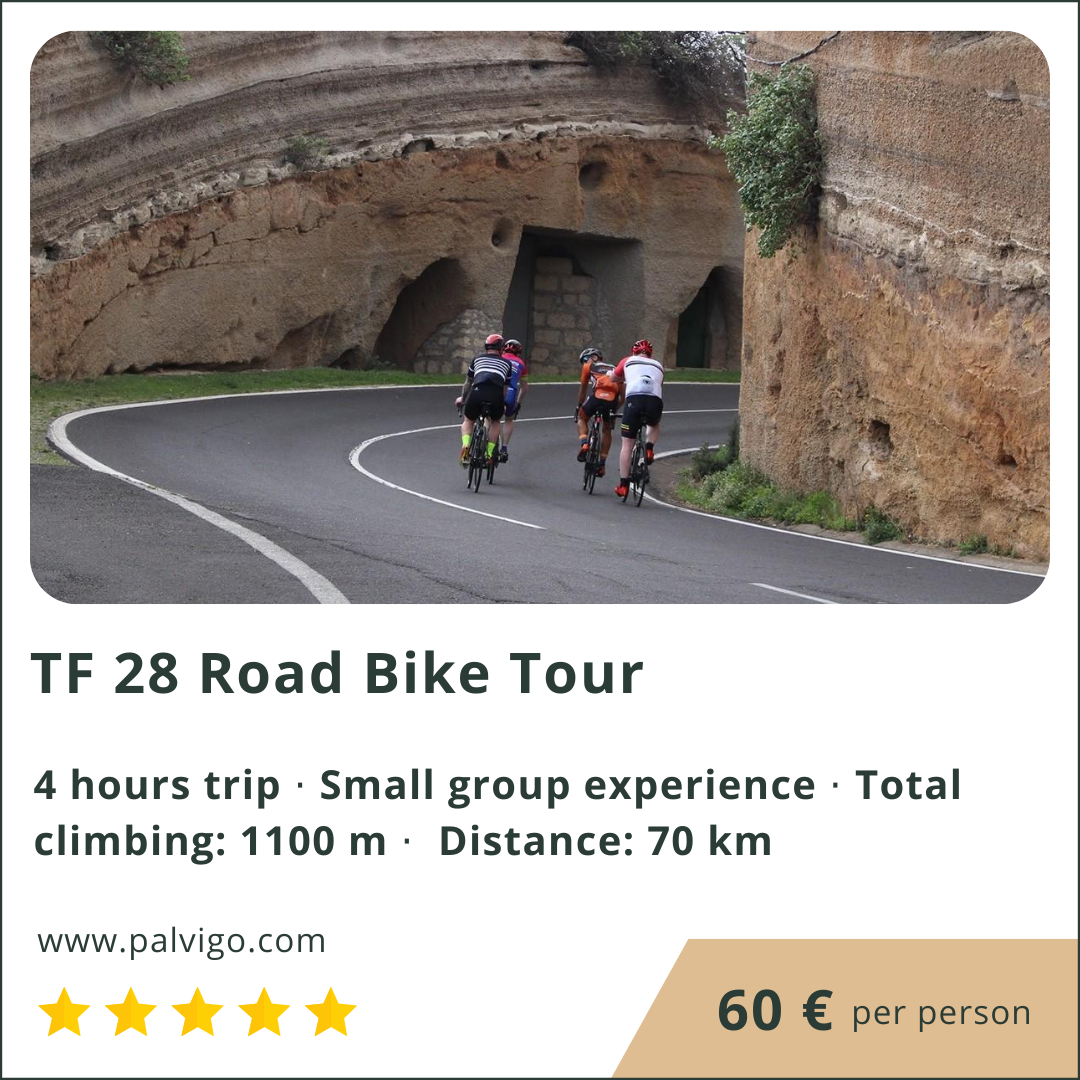 Banana Climb Los Gigantes Bike Tour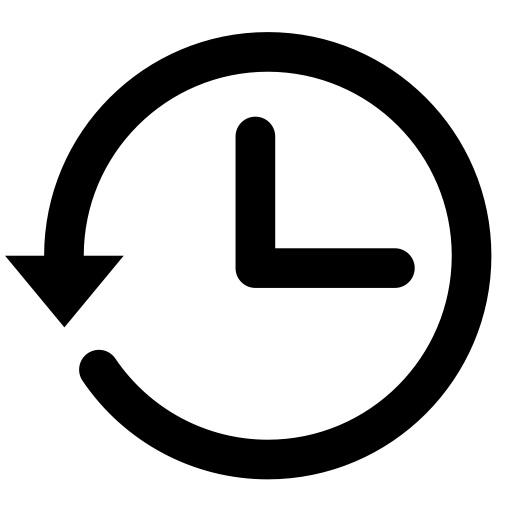 Duration: 3h-3h 30min

Difficulty level: Intermediate

Total climbing: 1.280 m

Distance: 60 km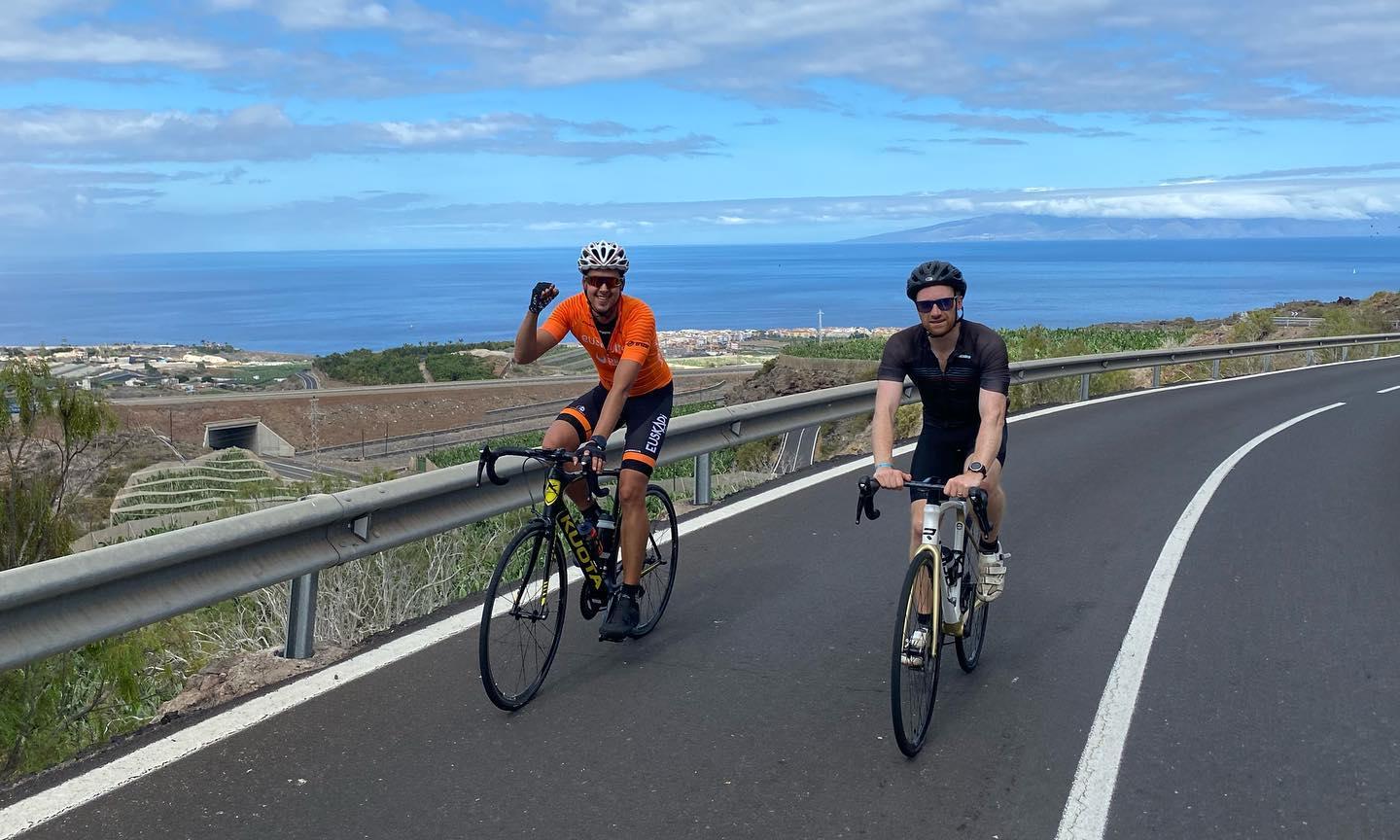 The route offers stunning views of both the coast and the interior of the island. The ride is not for the faint-hearted, with some sections reaching gradients of over 10%, but it is an excellent test of both fitness and bike handling skills. It is a fantastic mix of hilly roads, testing climbs, and buzzing descents.
The tour starts in Adeje and rides on a coastal road until you reach the city of Playa San Juan. There starts the climb through a lush environment populated by banana plantations. The route follows a quiet backroad where you will be amazed at how little traffic is encountered and allows you to enjoy the ride. Then comes a cyclist tradition a well-deserved coffee. It is great refueling before descending to Los Gigantes.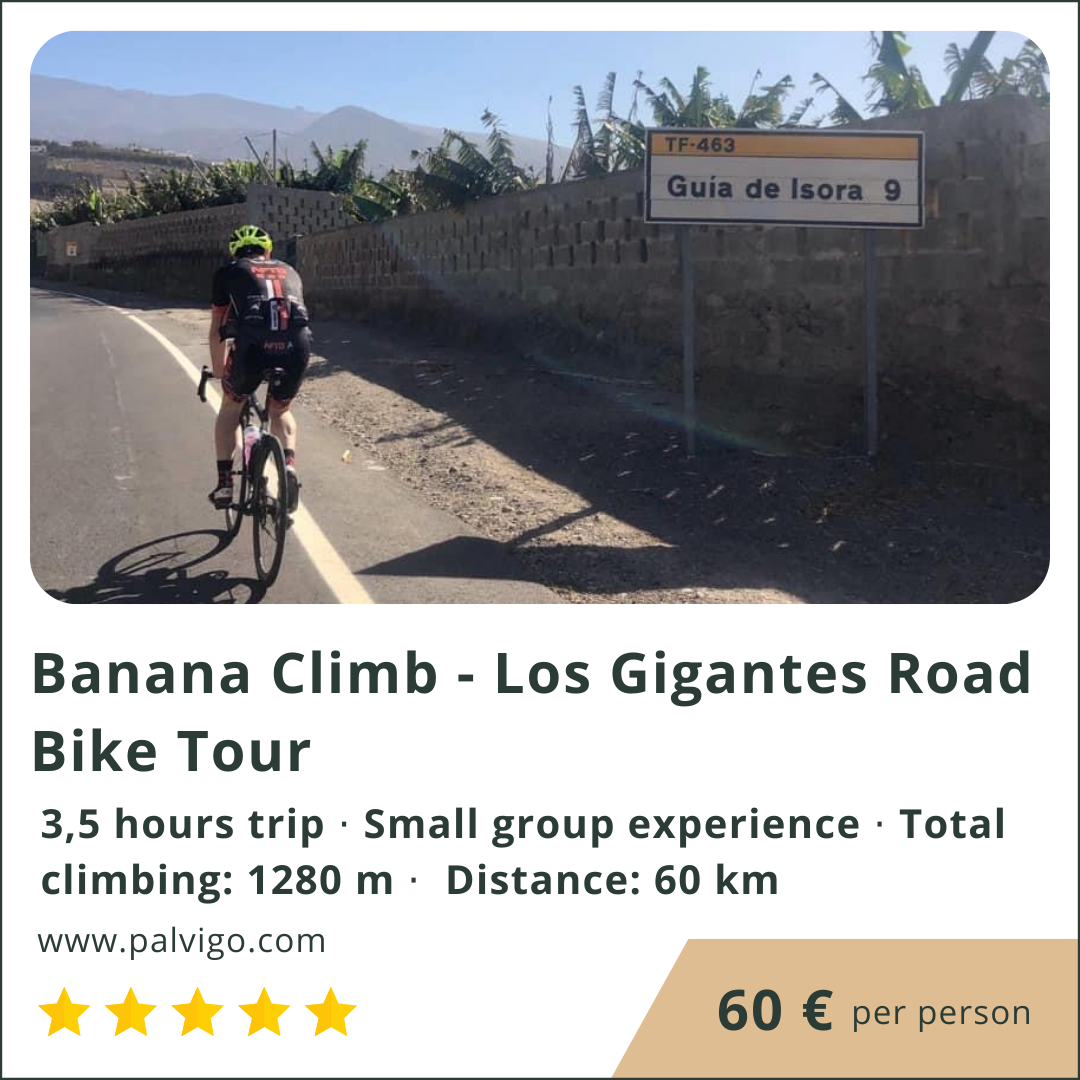 Strenuous - challenging: challenging terrain with a mix of hills and long climbs
Punta Teno via Masca Bike Tour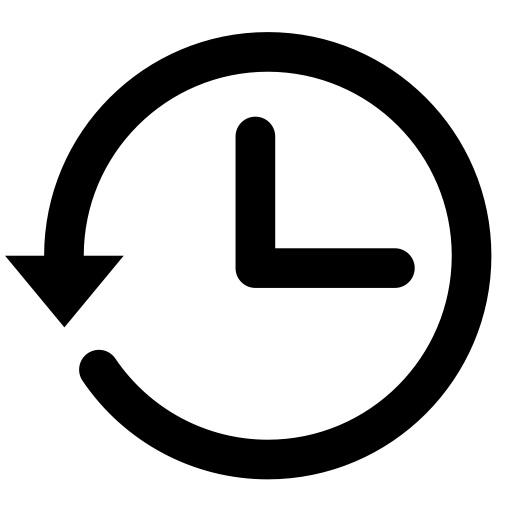 Duration: 4h 30min - 5h

Difficulty level: Intermediate/Expert

Total climbing: 2.000 m

Distance: 70 km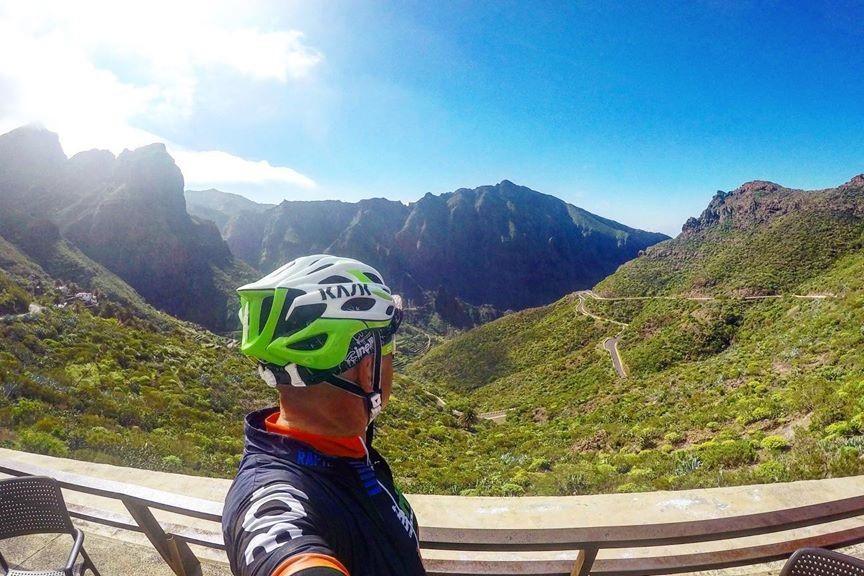 Masca is a small village located in the northwest of Tenerife, and it is home to one of the most diversified circular cycling routes of the island. The Punta Teno Masca guided road bike tour takes you through some of the most varied landscapes that Tenerife has to offer, from the lush green valleys to the arid volcanic terrain.
The tour starts in the town of Santiago del Teide, where you'll be given a safety briefing and given your bike. From there, you'll follow your guide on a route that takes you through some of the most scenic parts of the island.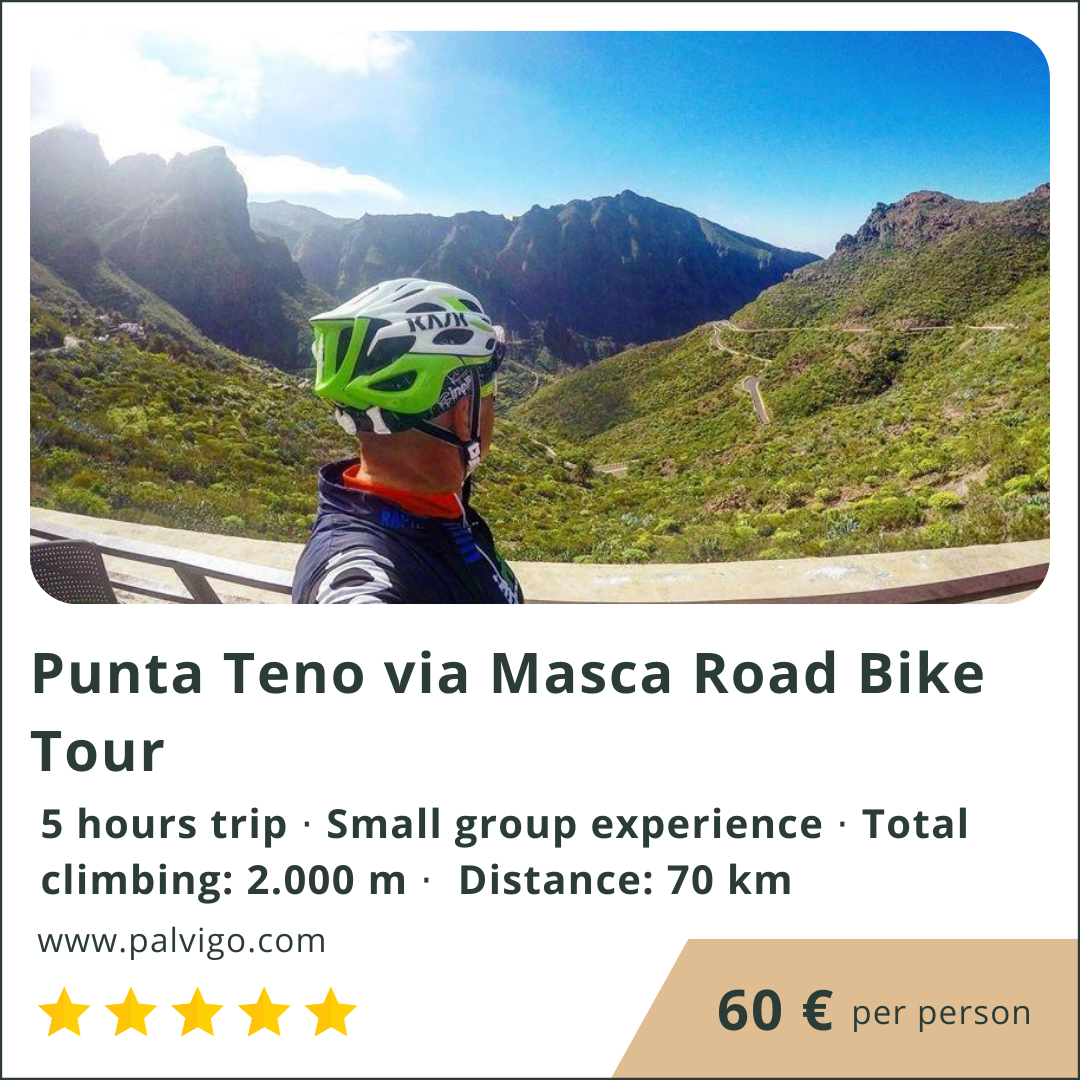 El Teide Bike Tour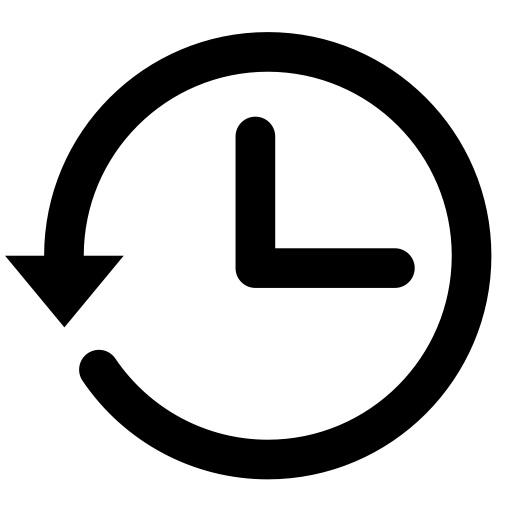 Duration: 4h 30min - 5h

Difficulty level: Intermediate/Expert

Total climbing: 2.000 m

Distance: 100 km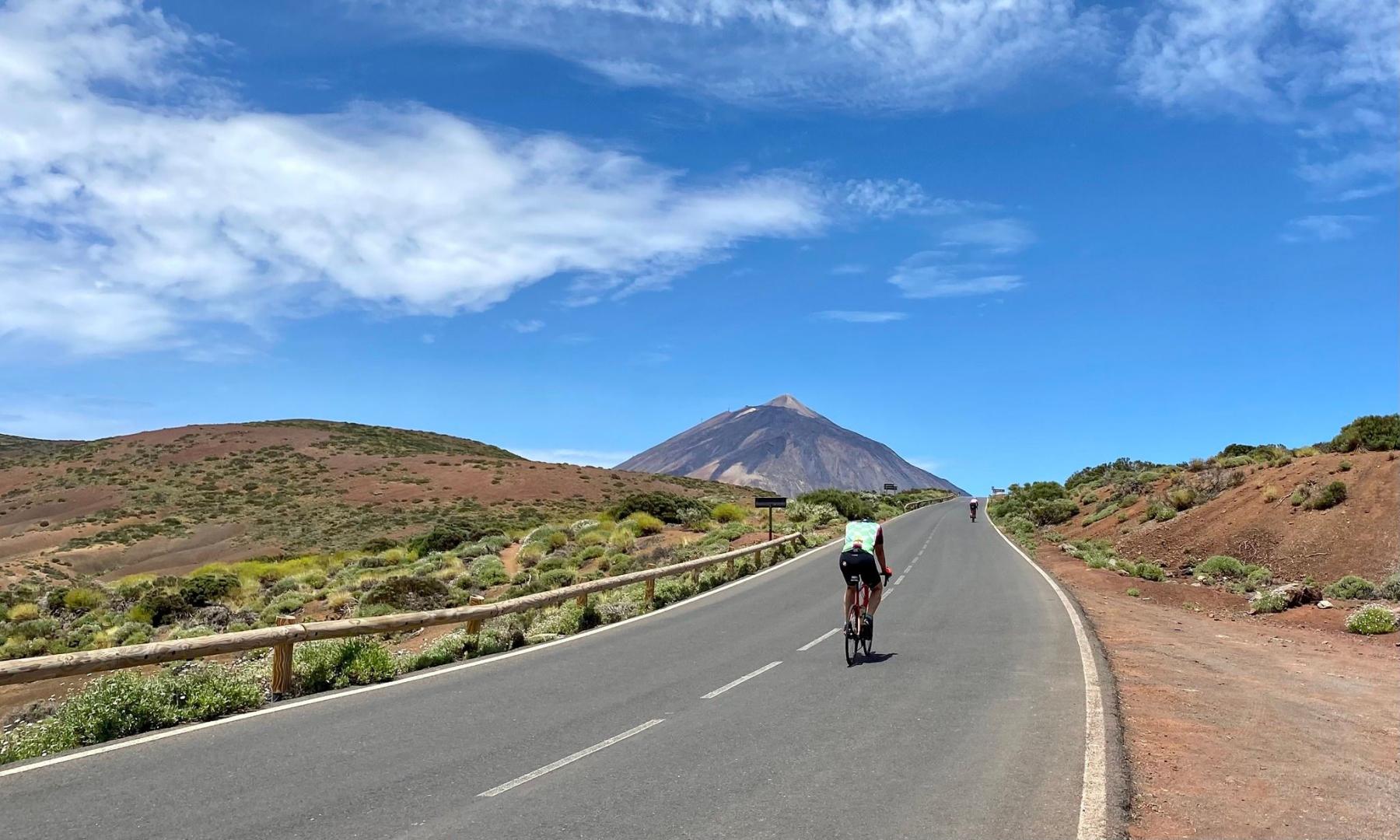 If you're looking for a road bike tour that will take you to new heights, literally, then the Mount Teide Road Bike Tour is for you. Located on the island of Tenerife in the Canary Islands, this tour takes advantage of the unique climate to offer riders a challenging climb that rivals some of the best Alpine ascents.
The tour starts in the town of La Camella and winds its way up to Granadilla, where the first part of the 14 km climb begins. From there, it's on to Vilaflor, where you'll enjoy a delicious snack before tackling the second part of the ascent. This 10 km climb takes you all the way up to El Retamar, where you'll be treated to stunning views of Mount Teide. After enjoying a bit of time at the top, it's time to head back down, with a 30 km descent through some beautiful lunar landscapes before arriving back at your hotel.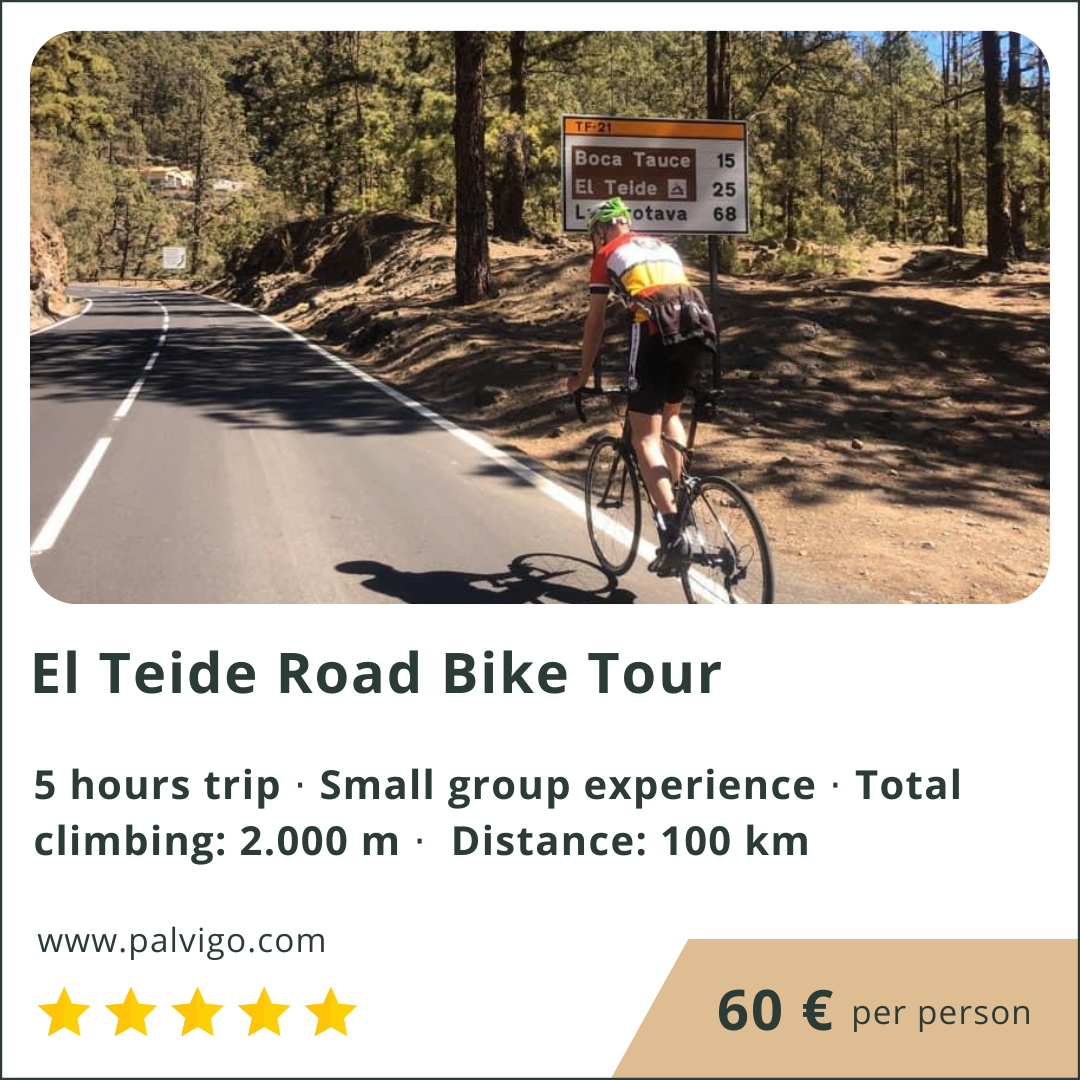 5 Benefits of guided bike tours
1. Guided bike tours offer a number of benefits for both experienced and inexperienced riders.

2. Road cycling tours typically go at a leisurely pace, allowing riders to take in the sights and sounds of their surroundings.

3. Your tour guide will be able to point out interesting landmarks and share stories and facts about the area that you might not otherwise learn about.

4. Guided bike tours are typically small groups, so you'll have the opportunity to meet new people.
5. You can cover more ground and don't have to worry about getting lost or overexerting yourself.
Customizable cycling tours for all interests
While many people enjoy going on bike tours in groups, some may prefer a more intimate setting. Private bike tours offer riders the chance to explore Tenerife with a tour guide who is familiar with the area and can customize the tour to their interests.
Private bike tours also tend to be more flexible than group tours, so riders can take their time and make stops along the way. In addition, private bike tours often provide a more personal experience, as riders have the opportunity to get to know their guide and ask questions about the places they visit.
Have you rented a bike for your cycling holiday?
If not, we help you with probably the most flexible bike rental service on the island.
We pride ourselves on providing high-quality bikes and excellent customer service. We offer high-quality bike hire for your cycling holidays on the island, and we will deliver them to your tour free of charge. Whether you're looking for a leisurely ride around the island or a challenging workout, we have a bike that will suit your needs.
All of our bikes are regularly serviced and maintained to ensure that they're in pristine condition, and we have a wide range of bike sizes and styles to choose from. Plus, we offer competitive pricing on all of our bike rentals.
Bike rental:
-RIDLEY Fenix Disc Ultegra
-RIDLEY Fenix SLiC SRAM Rival AXS 2X12
-KUOTA Kryon Ultegra